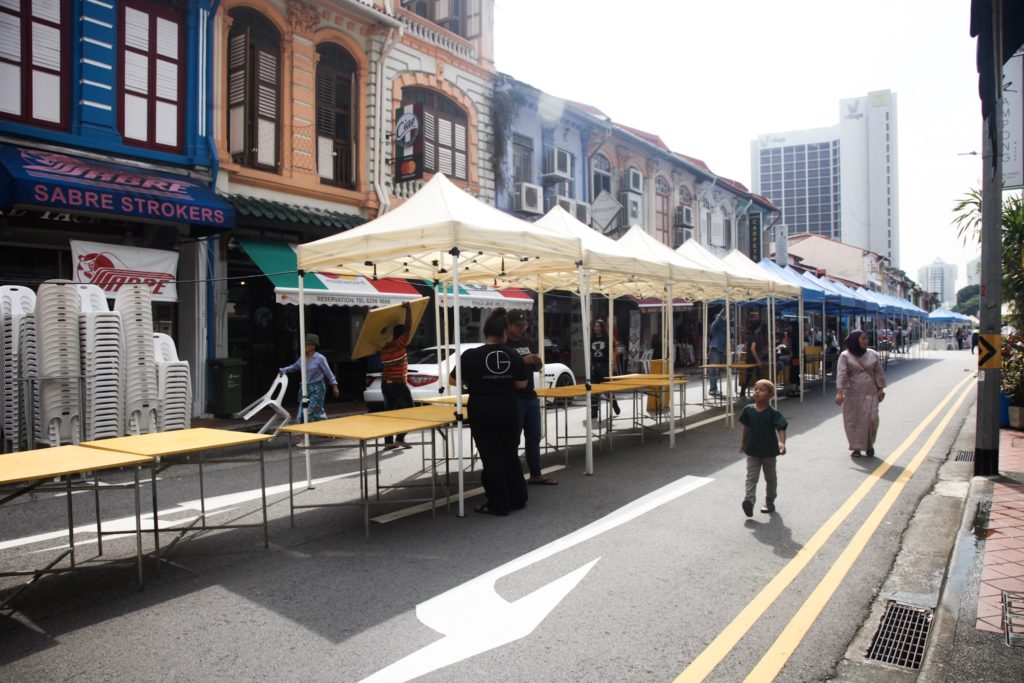 Once again, after the success of last year's inaugural event, One Kampong Gelam Association held the mass iftar session, this time along a wider, longer street. Moving the location from Baghdad Street to Arab Street, this year they were able to host up to 300 special guests, mainly beneficiaries from MUIS and other self-help groups. The public was also invited to break their fast here – carpets were roll out specially for them to sit and have their meal.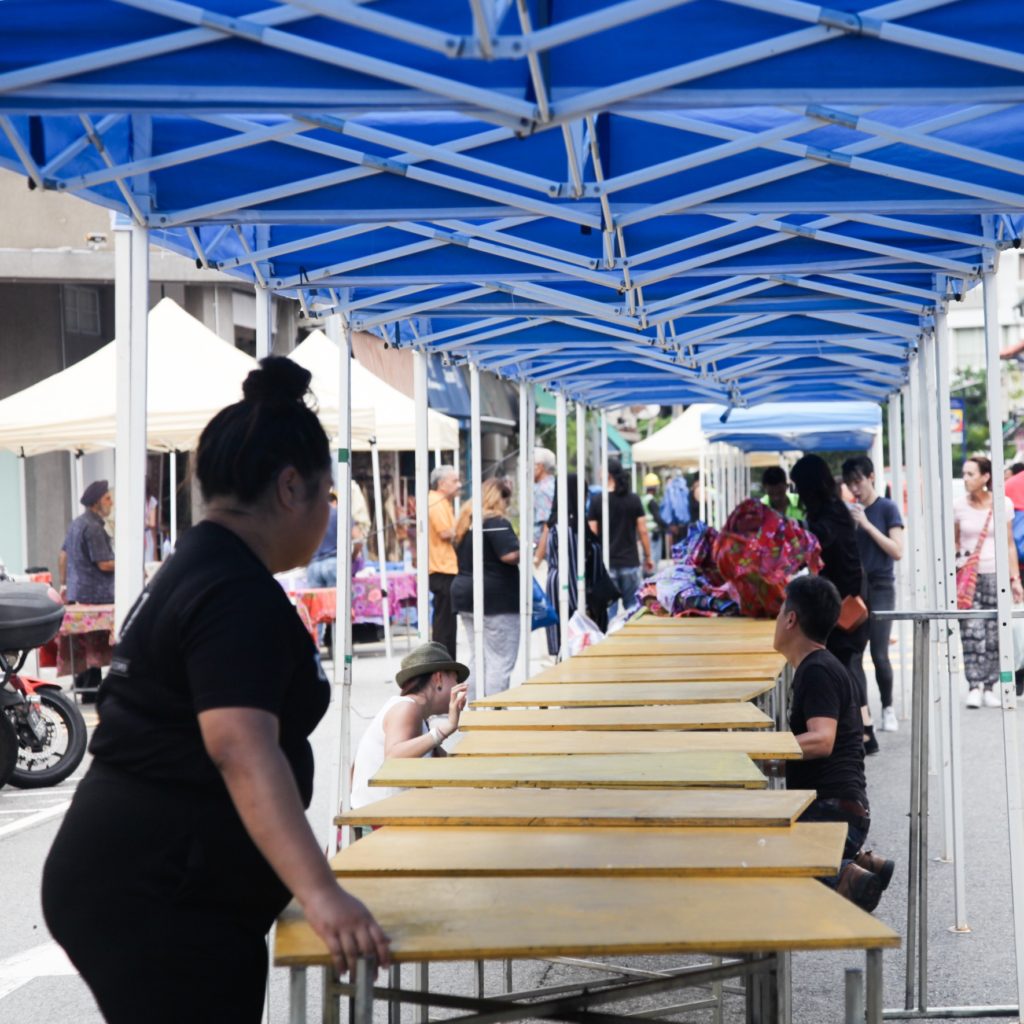 Preparation started as soon the street was closed to traffic at 3pm. Committee y,members and volunteers alike, immediately sprang into action – from setting up the gazebo marquees, arranging the tables & chairs to laying down the carpets. All these had to be completed within the next few hours. Under the intense humidity and scorching sun – the heat can be so unbearable.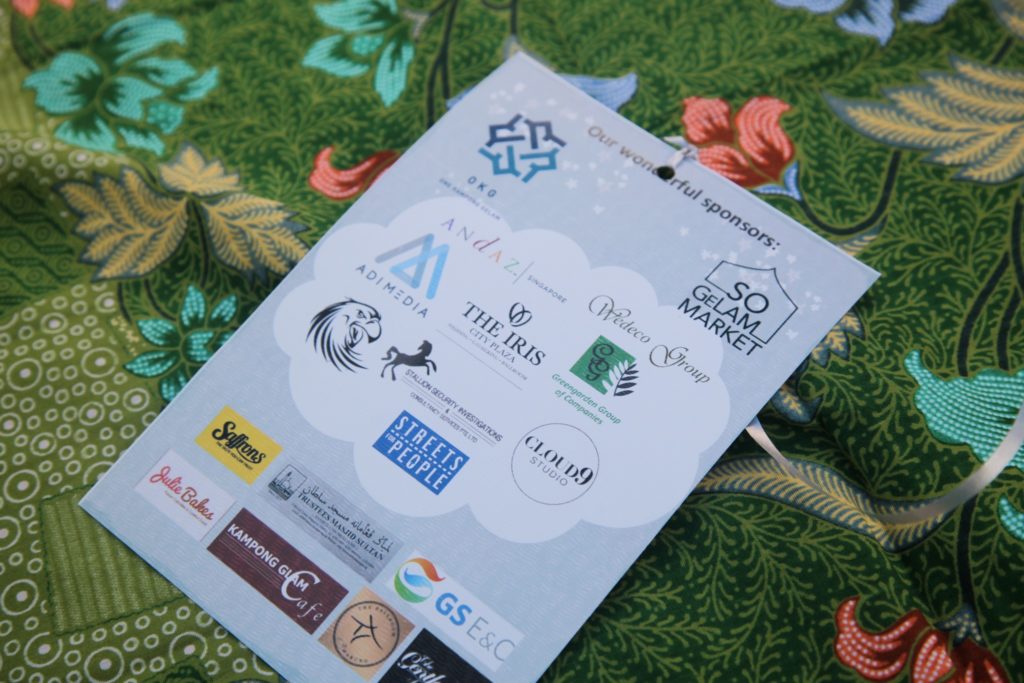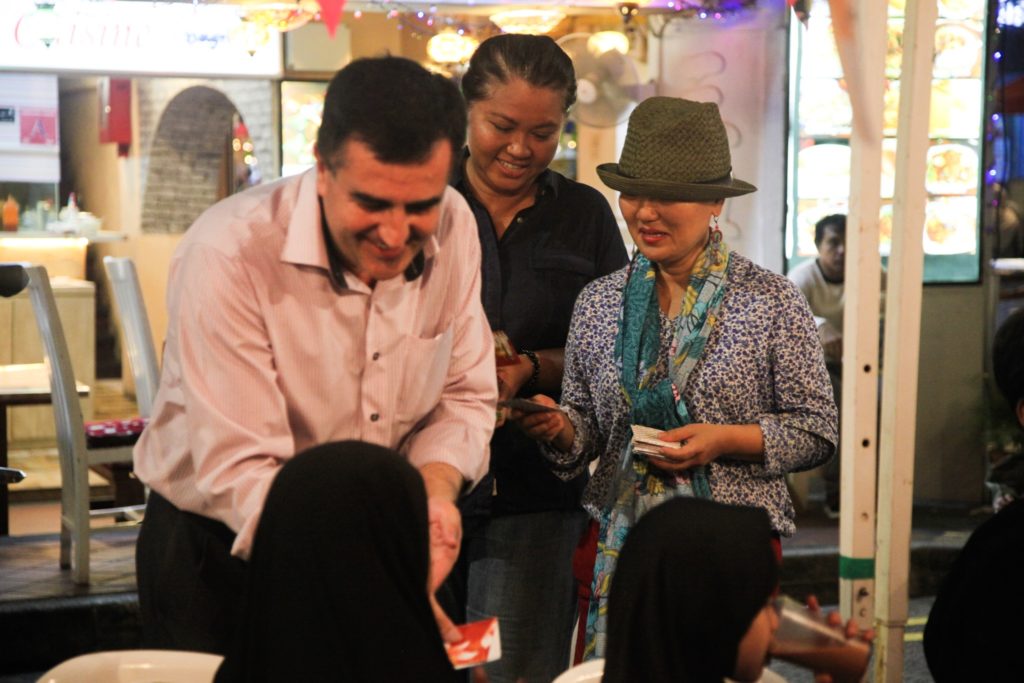 Food from donors arrived just in time for them to be apportioned and placed on each table. There were plenty to go around for the guests which include Nasi Ambeng, Fried Bee Hoon, porridge, traditional kuehs, strawberries etc. Generosity very much prevails during the month of Ramadan.Not only that, these kind donors also allocated Hari Raya 'Hongbao' to the beneficiaries. These donations truly reflect the spirit of giving – generosity very much prevails during the month of Ramadan.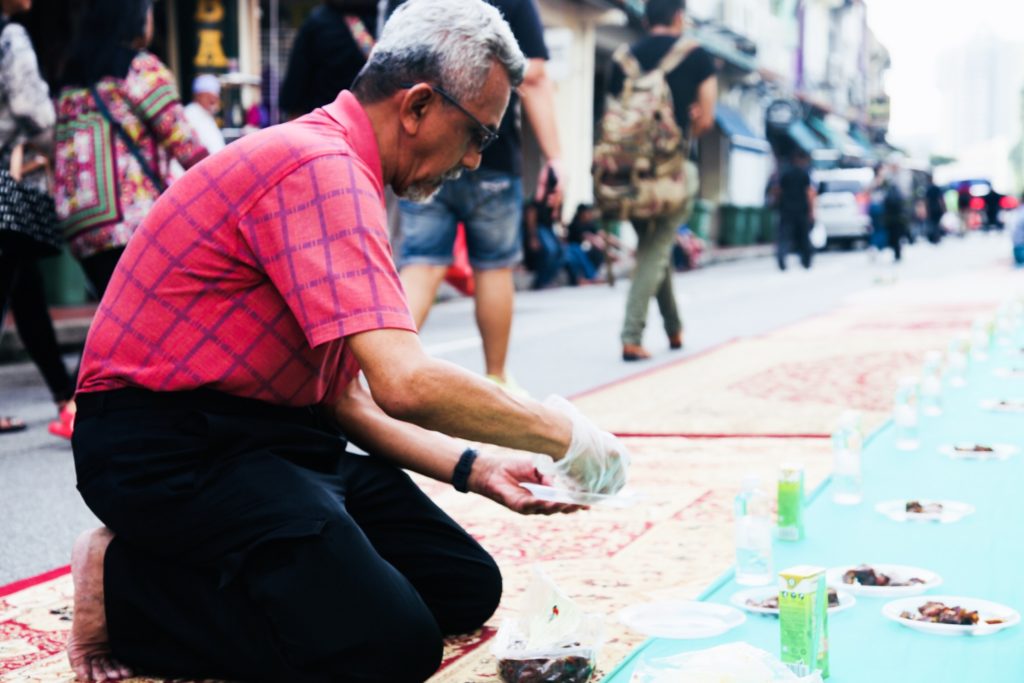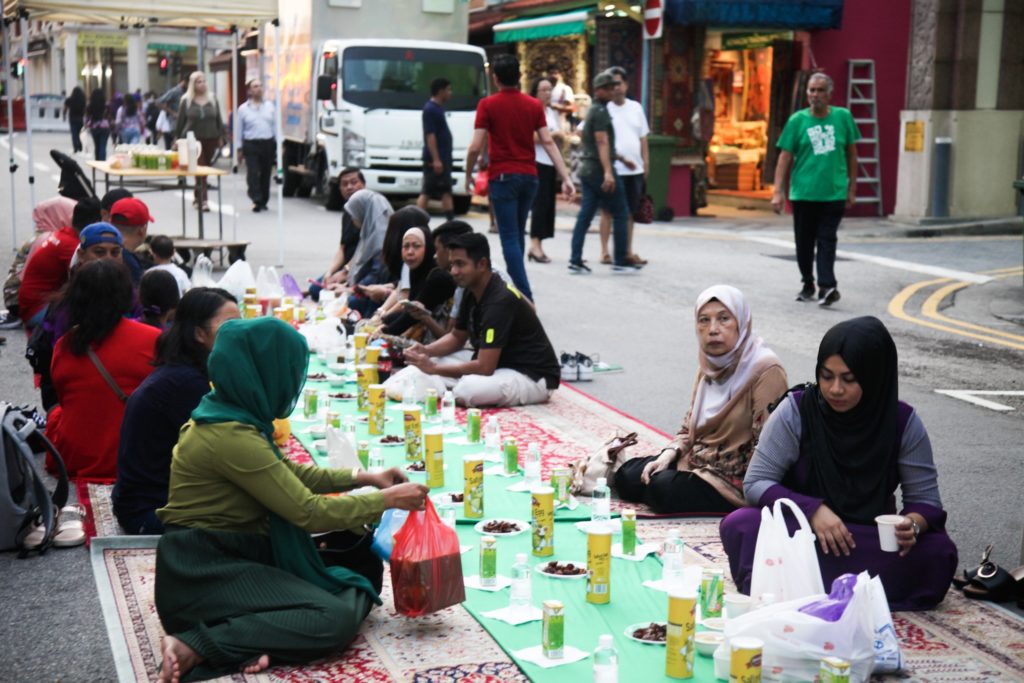 As dusk fell, the call for prayer by the Muezzin from Sultan Mosque filled the air. It was a such a significant moment when families, friends, new acquaintances and strangers sat together to enjoy their first meal of the day since dawn. It was also heart-warming to see our non-Muslim friends tirelessly going around the tables just to make sure everyone had enough food and drink throughout the dinner.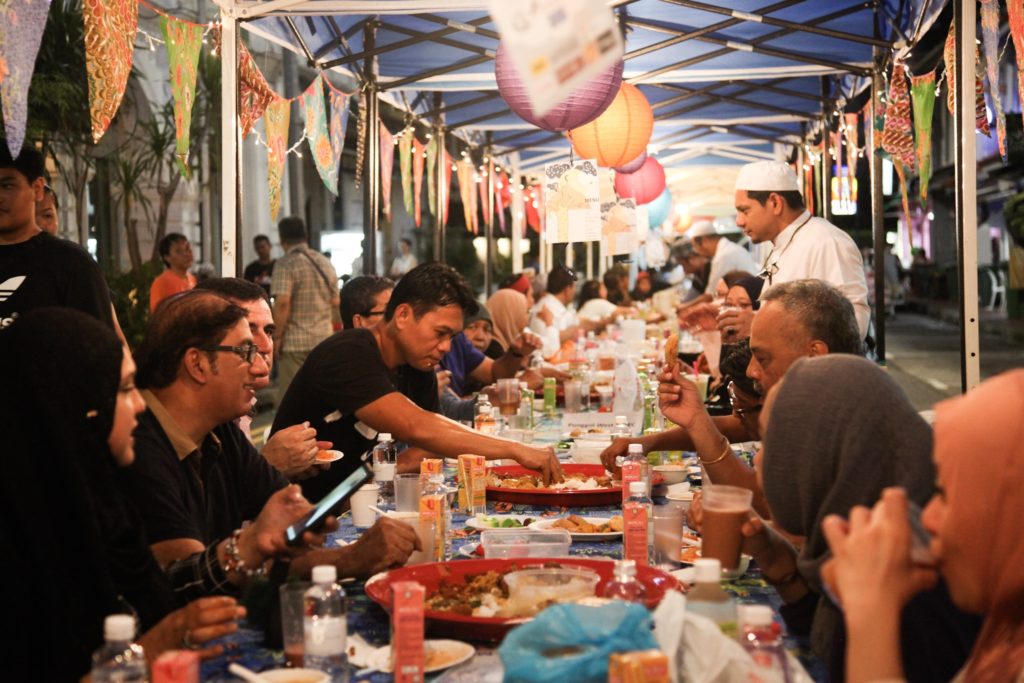 Just as everyone started to part ways and say their goodbyes, the excitement and apprehension gradually disappeared, replaced by the sense of gratitude and satisfaction for the organiser. It's time to get to work again – getting the street back in place before the clock strikes twelve.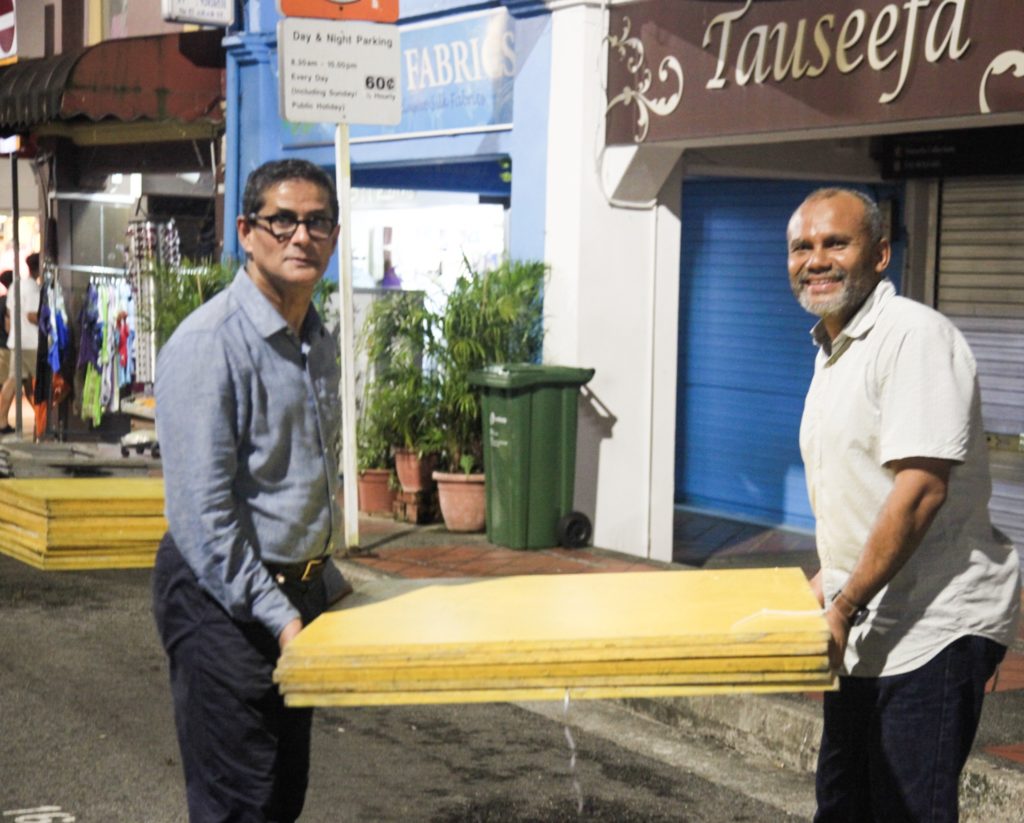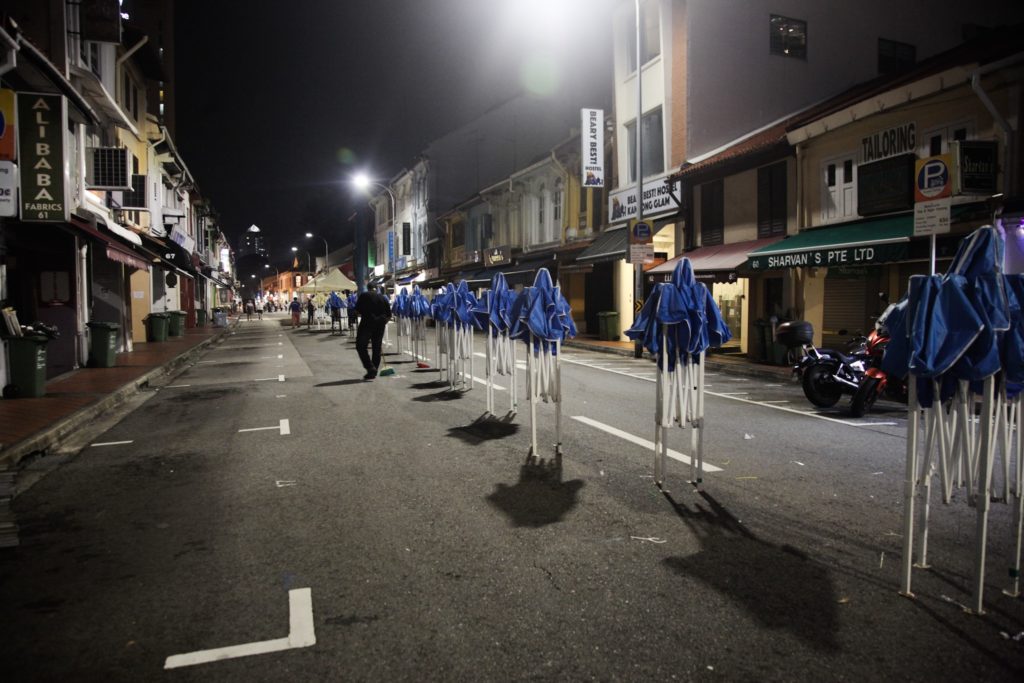 This yearly iftar is one of the wonderful things that happens in Kampong Gelam. Though some may choose to dwell on the inconvenience e.g the road closure, I truly believe OKG's efforts, nevertheless, should be highly commendable. For many generations, this precinct has always been well-known for its hospitality & graciousness and it should remain so for many years to come.