Editor's Note
Rhythm and Sultan Gate Words have always held a special meaning for me, but music had its own charm that I once hoped to immerse myself in. When I was younger, I desired to learn how to play the piano. My parents did satisfy my wish and I was overjoyed one day to find that they had enrolled me for piano class. However, it soon became traumatic for me as my teacher was a disciplinarian and scolded me harshly whenever I played a wrong note or made the same mistake twice. Soon enough, I was left bawling after each music class.
Music, once a time for relaxation and joy, soon became a burden to me. I began to feel a certain fear and trepidation during Music class, as I was afraid that I was doing something, anything, wrongly.
However, a few weeks ago, I soon started writing freelance for Sultangate.sg. At first, I assumed this would be a regular writing assignment, but somehow, along the way, I became conscious of a certain precious quality surrounding the place and its people. Mr Idrus introduced me to a concept of rhythm. It is not just a musical theory, but rather, a way of perceiving and understanding the world around us. Walking down Haji Lane, one is struck by the intermingling symphonies of various sounds. From the noises produced by a nearby construction site, to the breezy music playing from restaurant speakers, to the birdsong hovering distantly above our heads, I existed within a space where various rhythms and sounds converged. As I stepped out of the way of a passing car, I could feel the slow rising of my chest while noticing the languid steps of tourists stopping every so often to take pictures, and the brisk walk of those determinedly striding towards a fixed destination. Even here, the rules of traffic do not apply, and passers-by and cars mingle together within this fluid space.
I am still struggling to fully understand the concept of rhythm and incorporate it into my daily life. But I think I have taken the first step into a space where time as conventionally understood ceases to exist. A place where seemingly disparate elements co-exist alongside the other to create a beautiful symphony. Sultan Gate is that space, and I am thankful to have discovered it.
Stephanie Heng
Writer, SULTANGATE.SG
Sultangate – a name that depicts royalty, an epitome of splendour and pompous. With much greatness, there is bound to be flaws. Hence perfection is inconceivable. But in pursuit of perfection and when the algorithm is already in place, a small step would trigger a ripple that could lead to the desired result. Though we can never be perfect, we can always set off to be authentic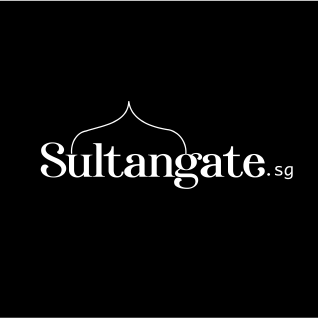 VISION
To be a portal that enables Kampong Gelam Stakeholders to connect with the Local and International Community
MISSION
To inspire innovations and encourage collaborations among independent labels and boutique business operators in this historic district
OBJECTIVE
To reflect the vibrancy and provide information on activities happenings in Kampong Gelam District