Sultangate Music Festival - 6th to 8th Sept 2019
Three Locations, One Festival
The third installation of Sultangate Music Festival (SGMF) 2019 featured two award winning artistes – ADDY CRADLE and NURADEE. One of the highlight of the festival this time was it provided an avenue for established artistes who wish to draw on this platform to make a comeback or launch any new works.
The official opening saw a series of performances by all the artistes performing in the festival. It also give the veteran musicians the honour to play a jazz piece towards the end of the segment. Overall the audience was left captivated by the variety of music genres as well as the various artistes who performed on stage all within an hour.
We had a new band Max Madder who performed as a Rising Star performer in early evening while Nuradee brought the house down with their sold-out show later into the night. Having being in hiatus for the past five years, them coming back into the music scene was much awaited by their ardent fans. The brothers, Nur and Adee who started their music way back in the 90's, were this time accompanied by mainly Malaysian musicians and they performed most of their popular songs as well as a new unreleased composition.
Jaafar Haron and Addy Cradle took the Saturday night spot. While Jaafar rocked the stage with covers and a few original compositions, Addy chose to present himself as a romantic and soulful guitar player, far from the image that is usually being portrayed. Though vastly distinct, these two music genres, however, still managed to receive a warm reception from the audience.
Earlier in the day, Rising Star segment continued with performances by Chelsea, Lily and Bryant. Lit The Stage once again became the platform of new artistes to take the spotlight. The three performers were selected from the festival's Open Mic in 2018 and were given the opportunity to hold their 20mins gig in front of 'live' audience. They were Dakota, Rxvive Band and Viruz Cinta. They performed combination of covers and their own original songs. Veda9 was the closing act for 2019 festival. For first time ever, the band brought together 13 musicians on stage, each has performed as Veda9 before but on different occasions. Hence performing together as one big group is no small feat. Besides the Main Stage at Malay Heritage Centre Auditorium, SGMF concurrently held two other fringe activities for the general public – at XY Hotel (Jalan Klapa) and Baghdad Street (outdoor).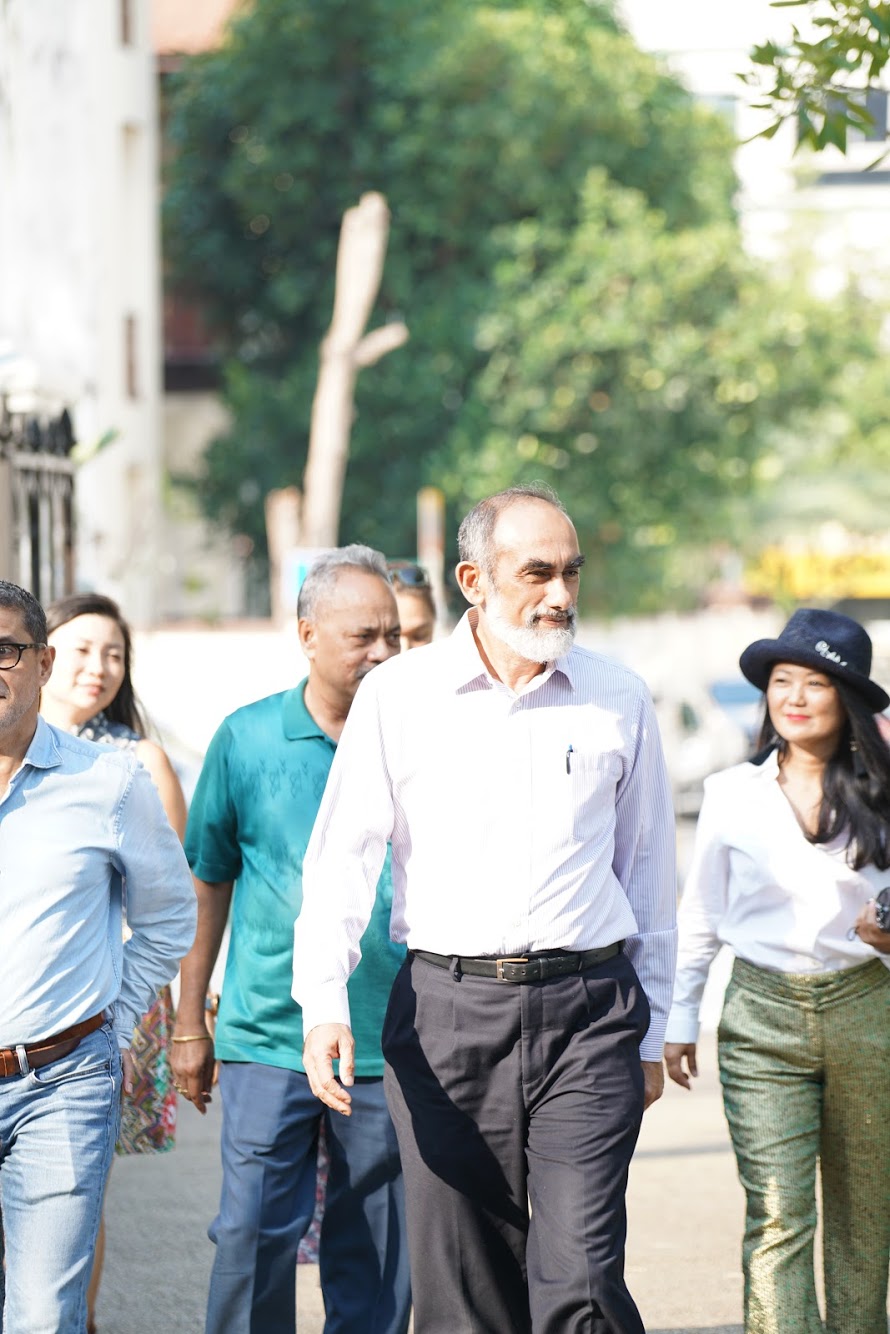 Guest-Of-Honour Mr.Anis Alsagoff, Vice Chairman of One Kampong Gelam Association, leading the OKG team for the official opening - Malay Heritage Centre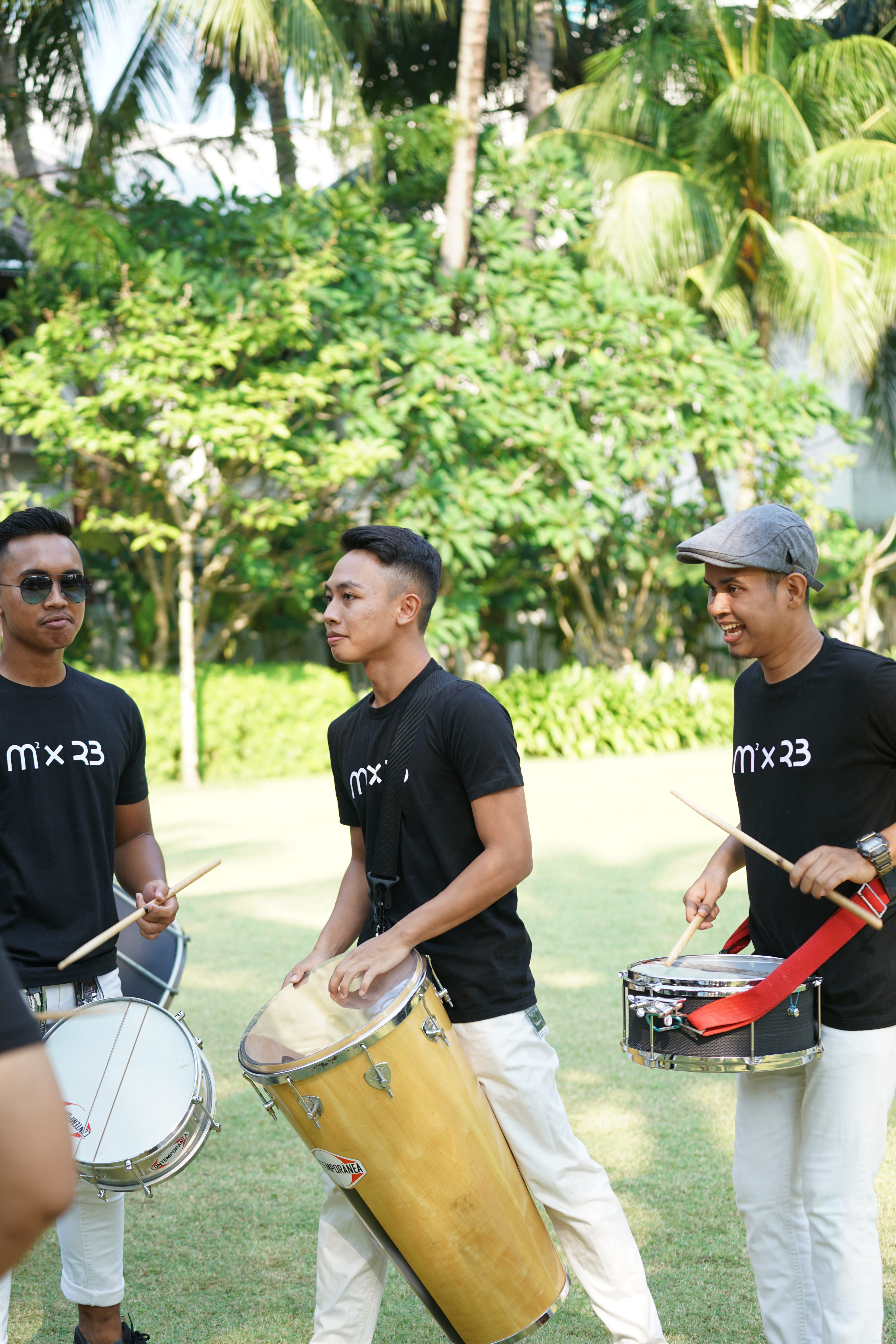 Rhydebeats setting the tone during the official opening- Malay Heritage Centre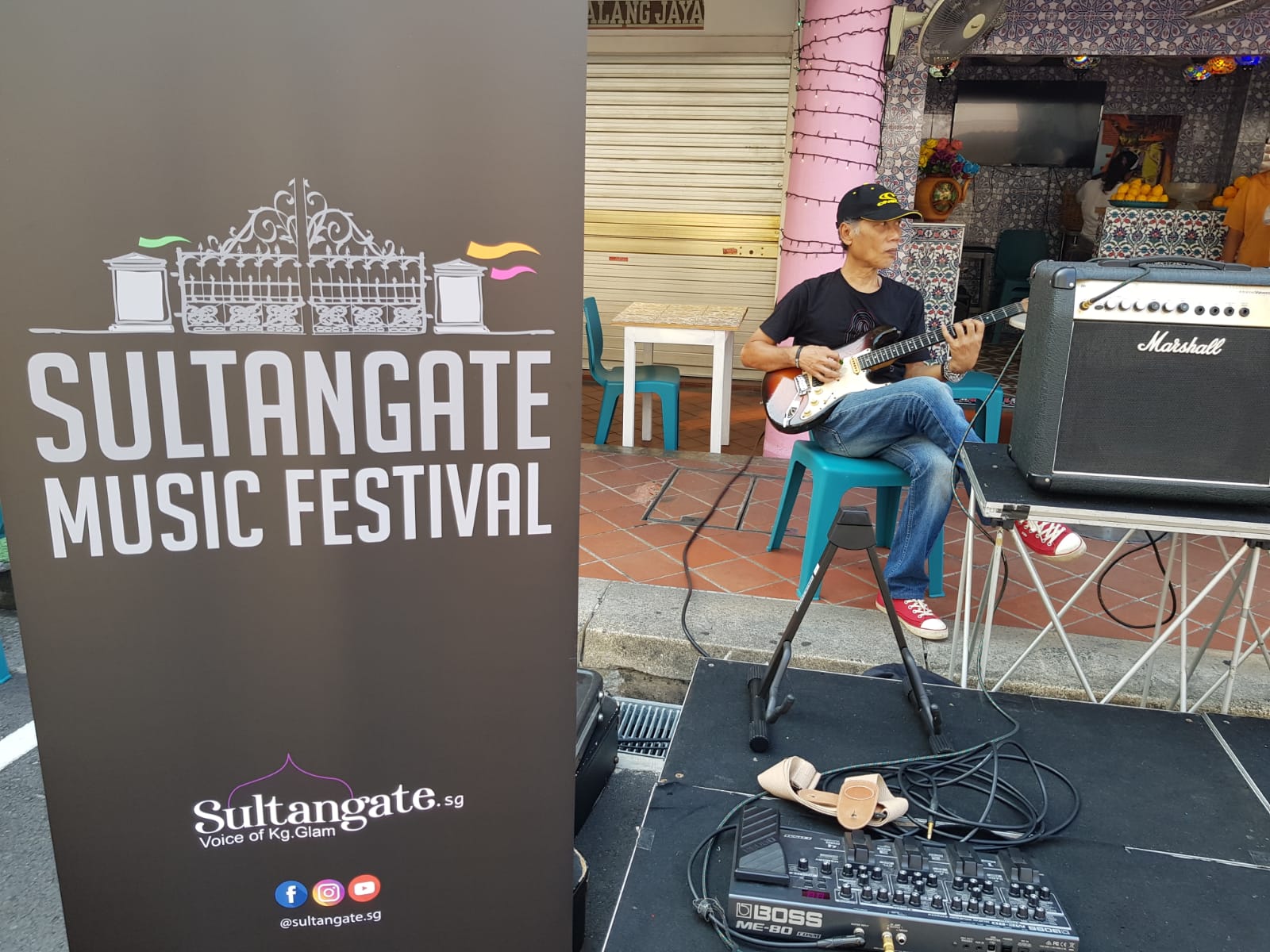 Wan Ahmad, the legendary guitarist getting ready to perform - Baghdad Street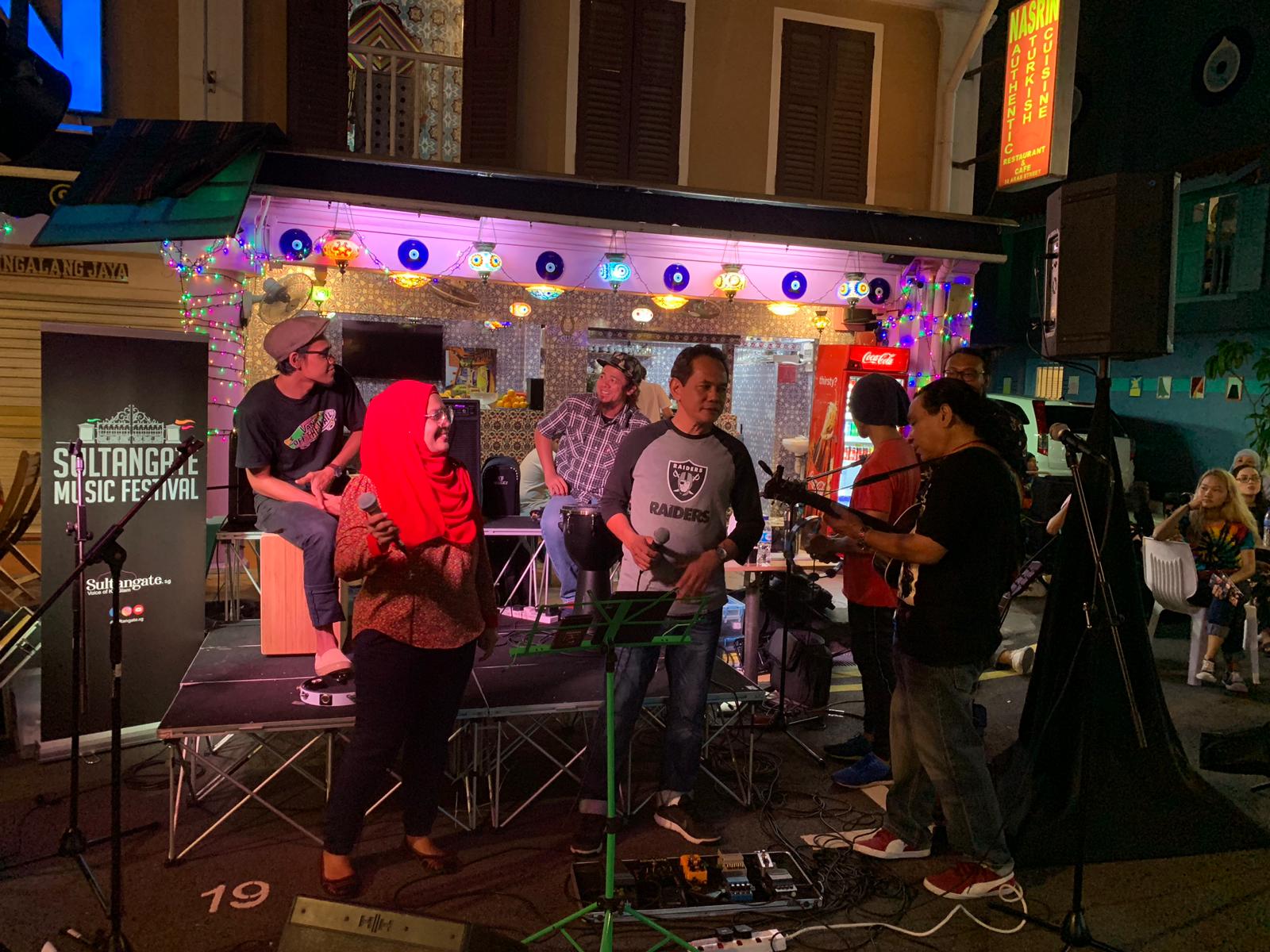 MYPART artistes performing under the stars - Baghdad Street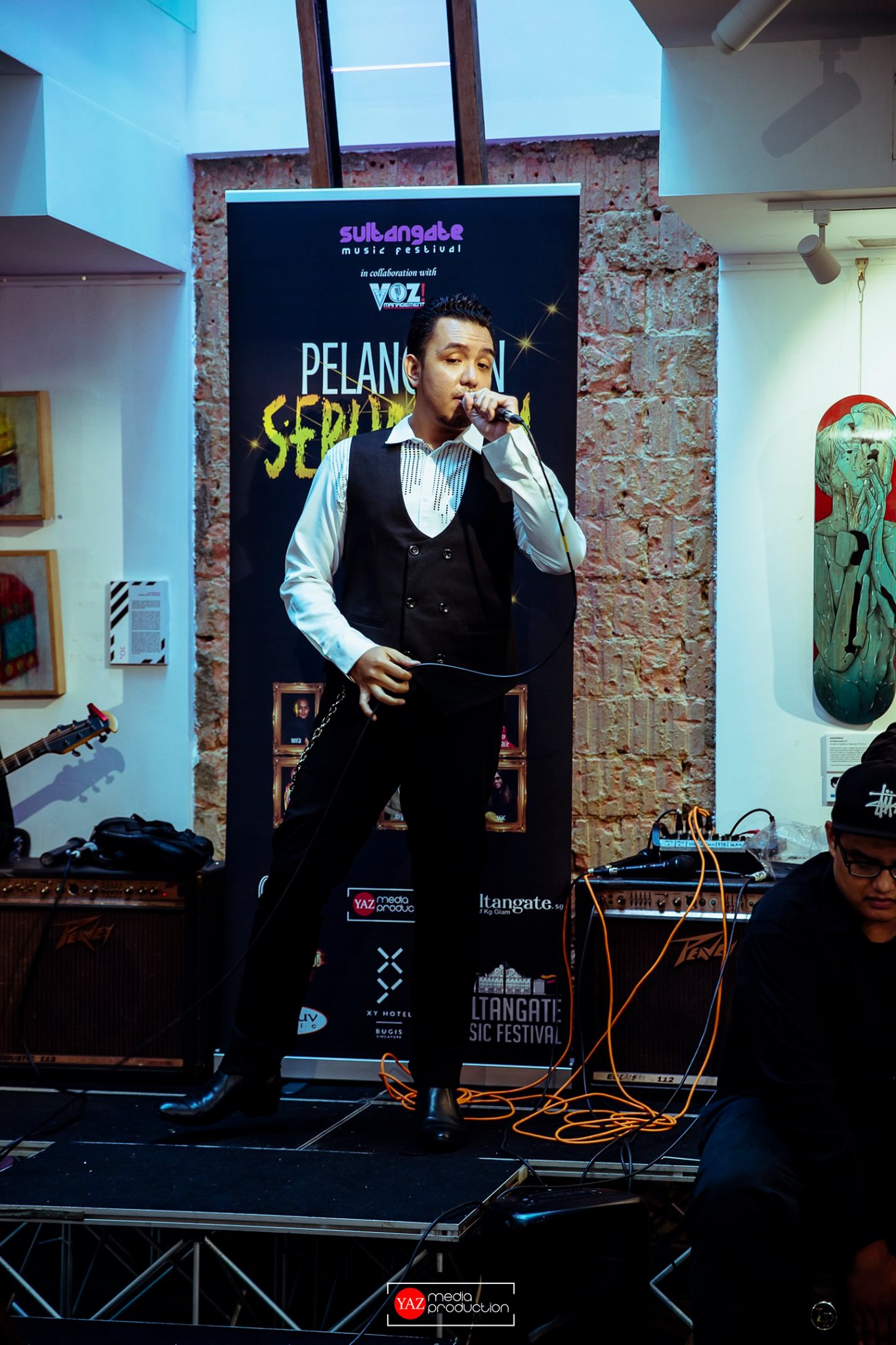 Young artiste making a debut @ XY hotel Bugis - Jalan Klapa