Sultan Arts Village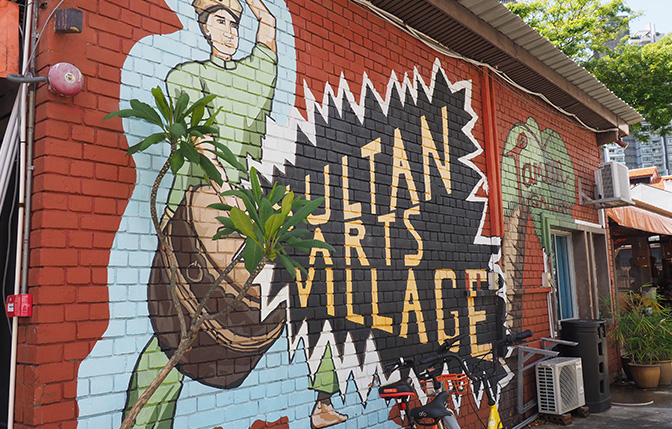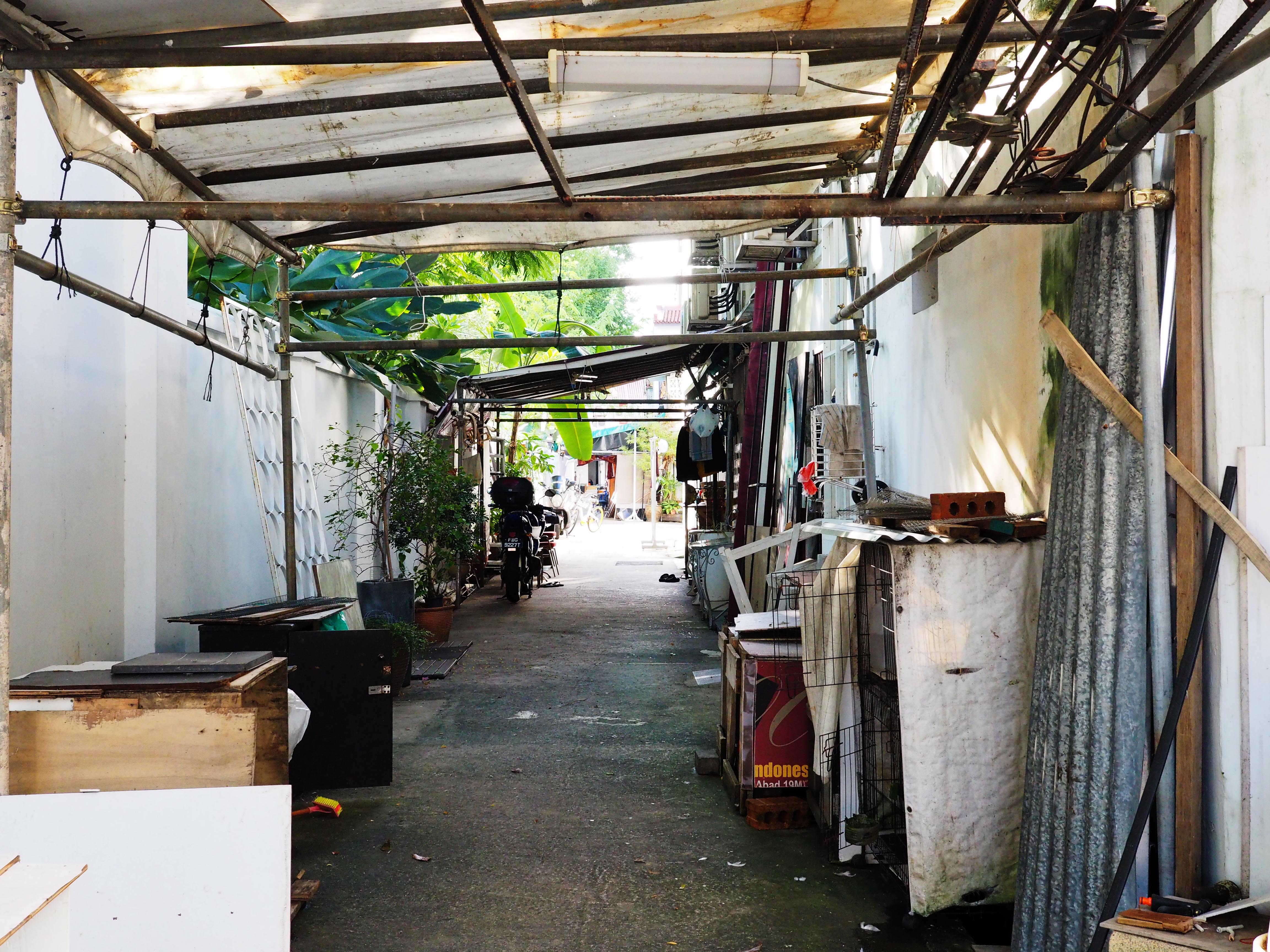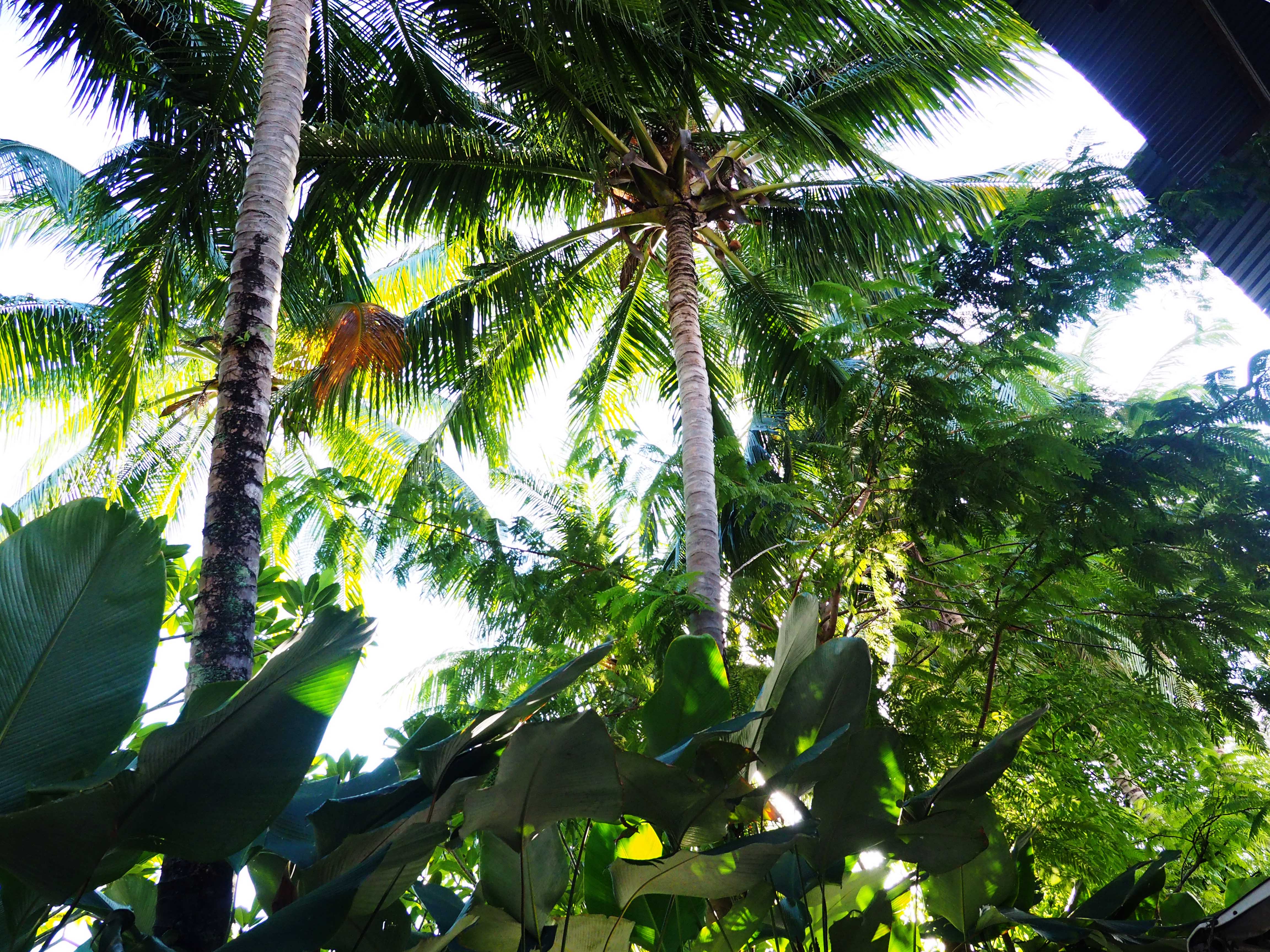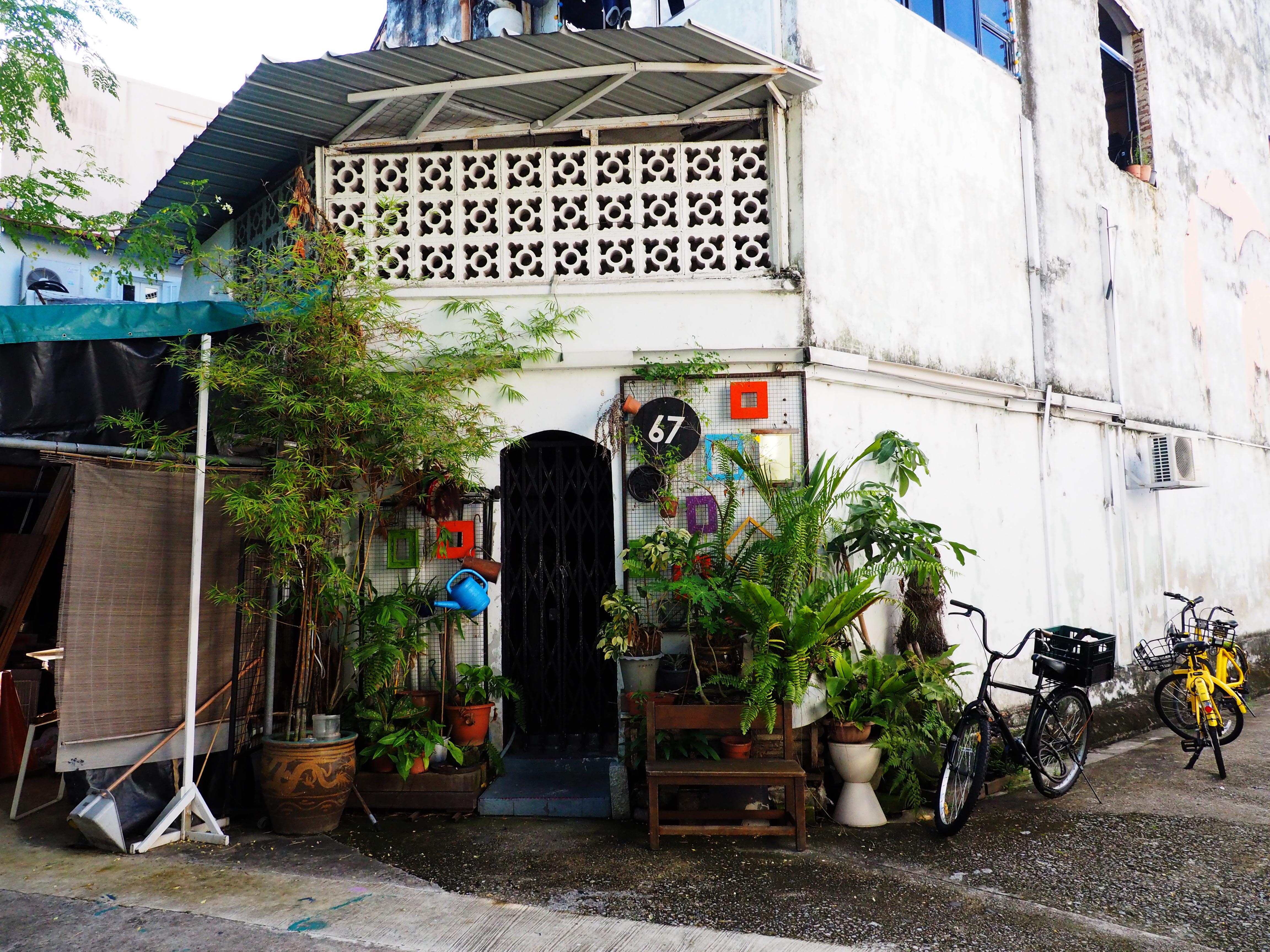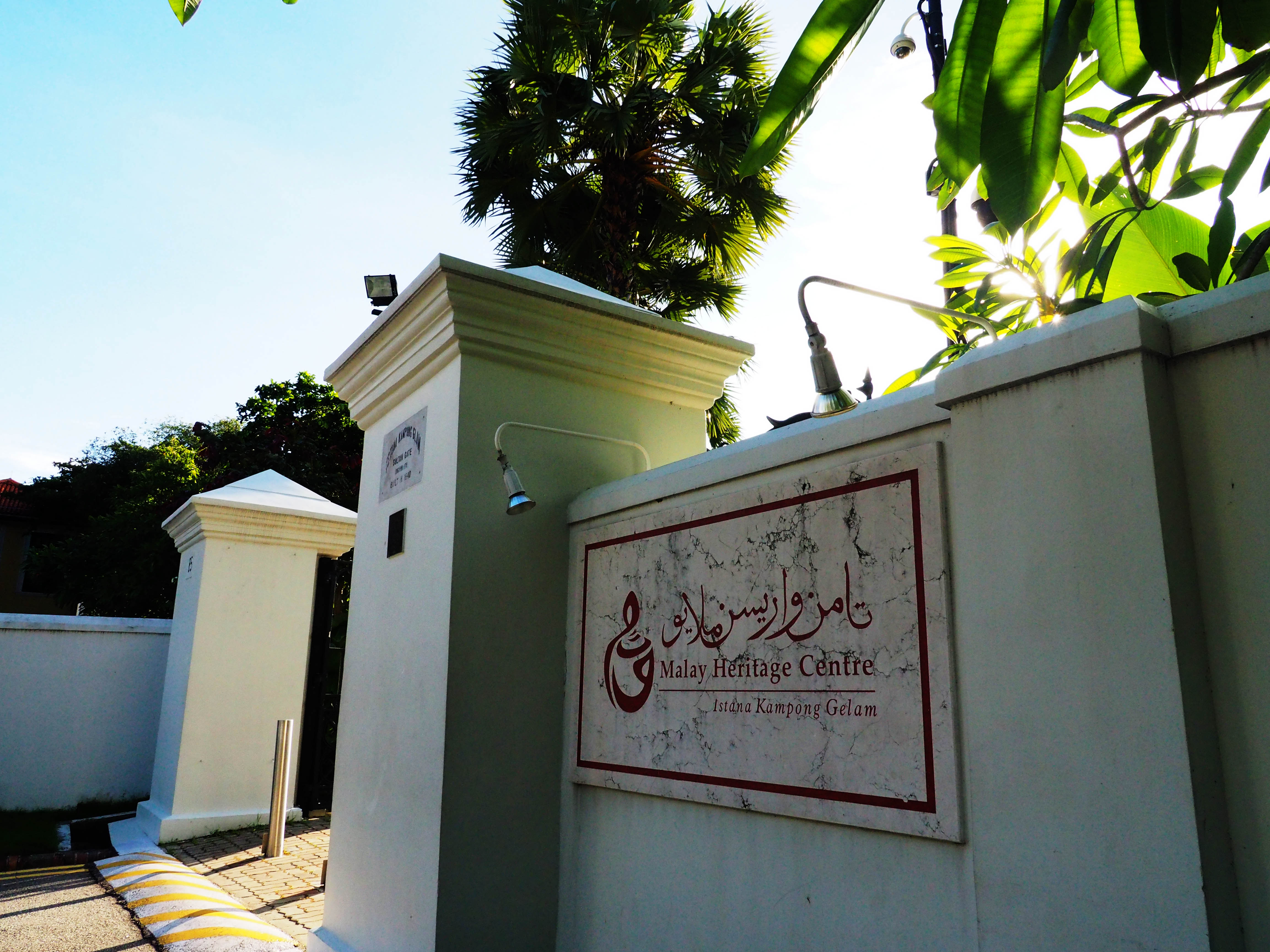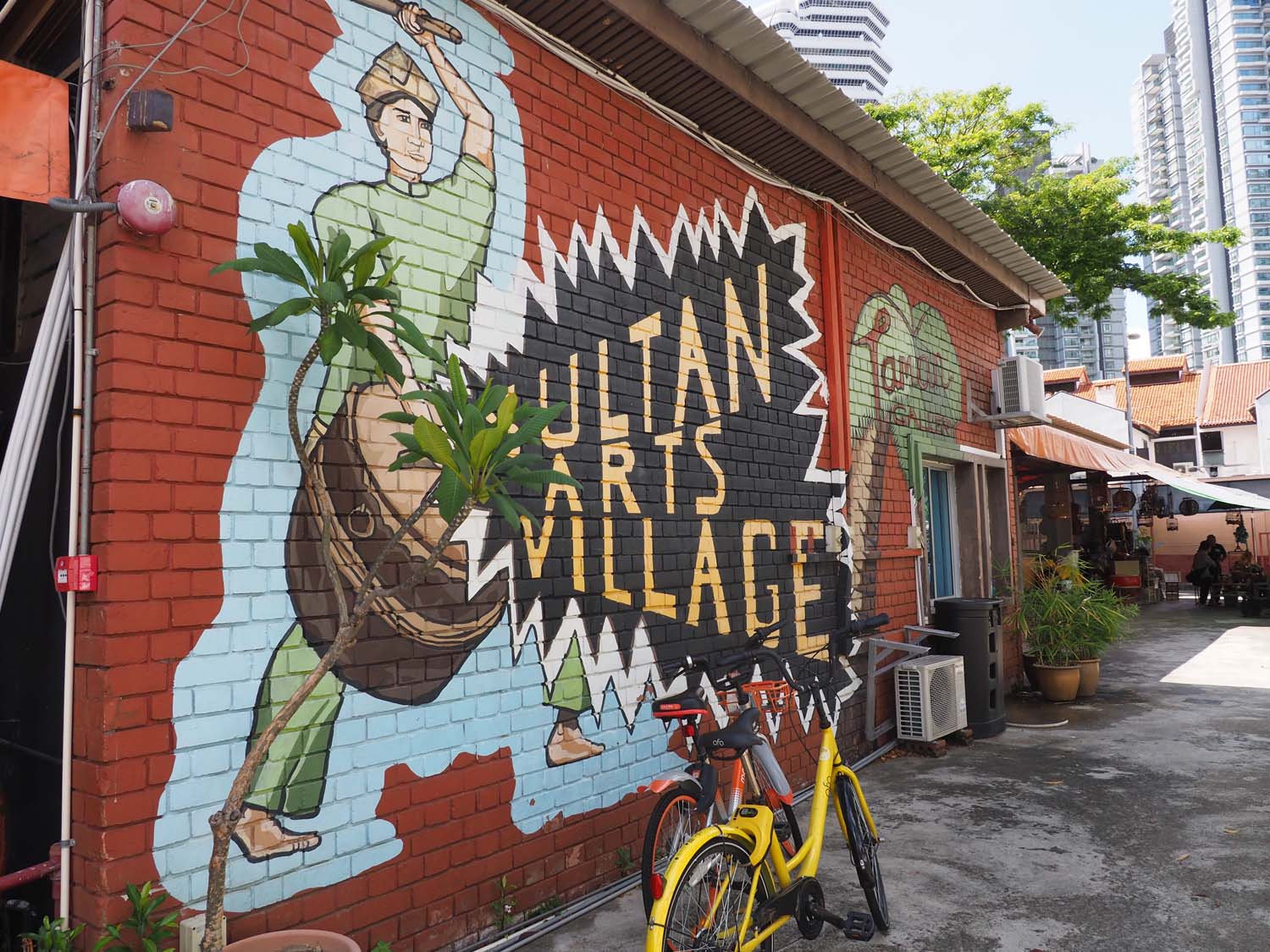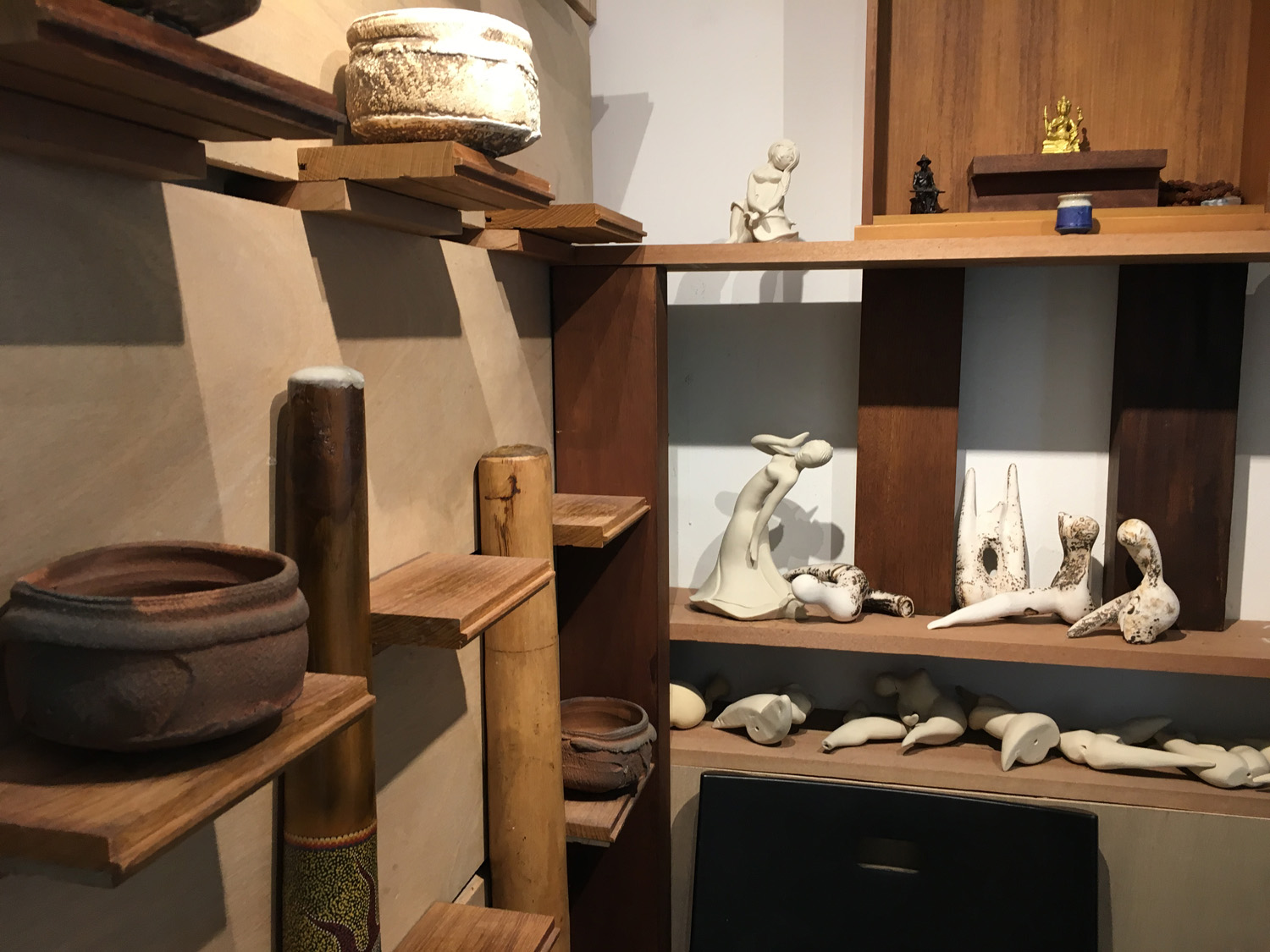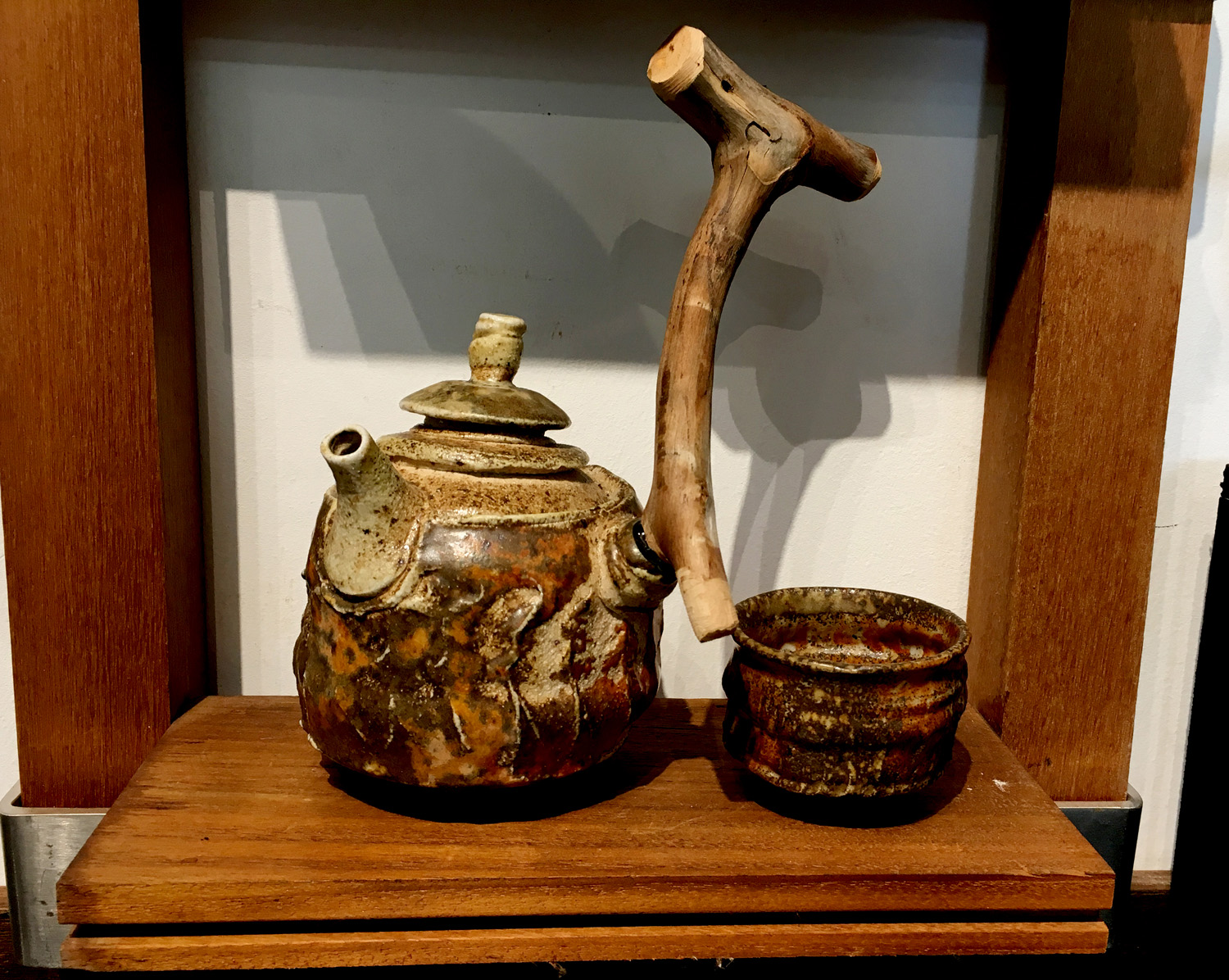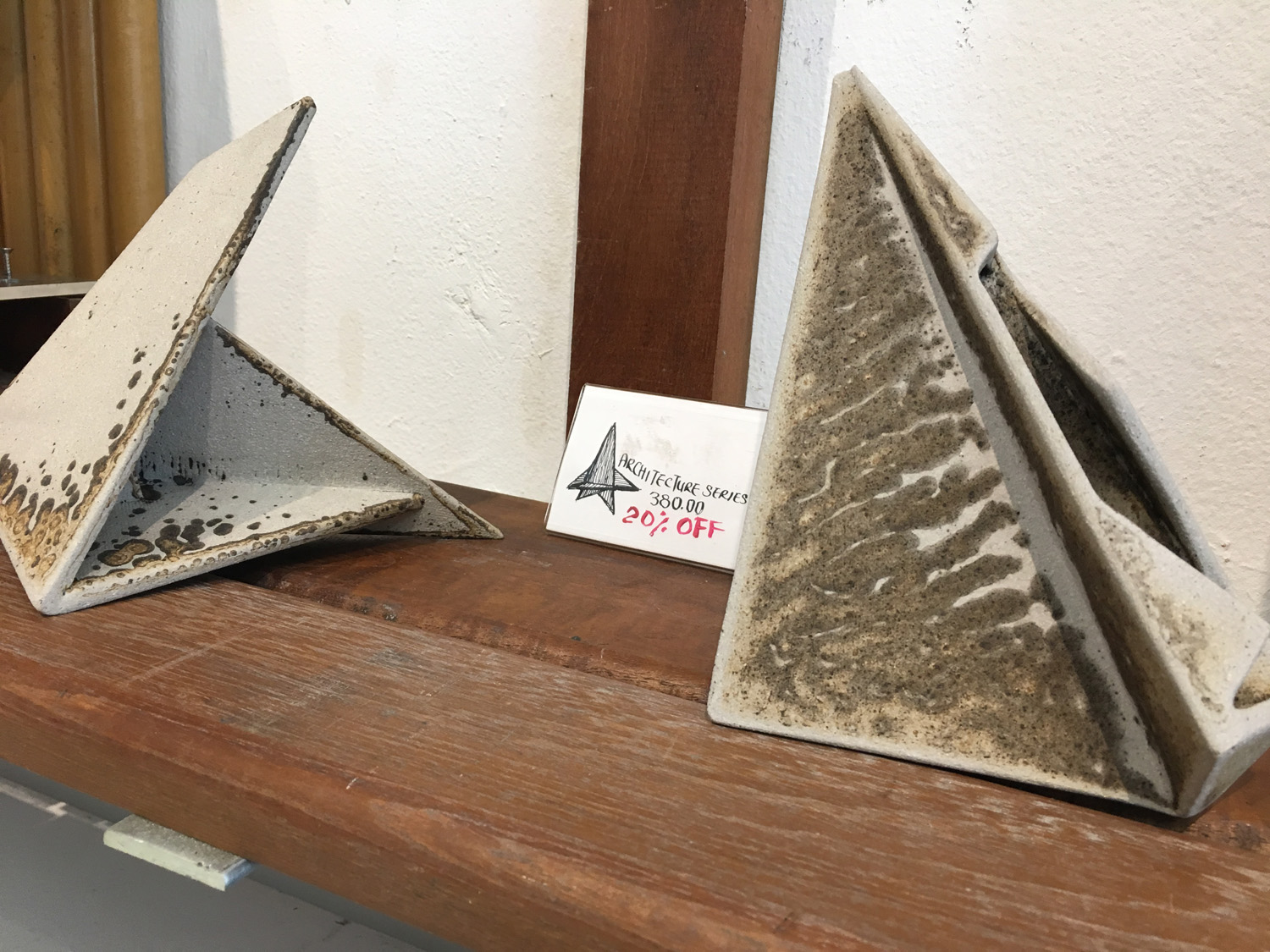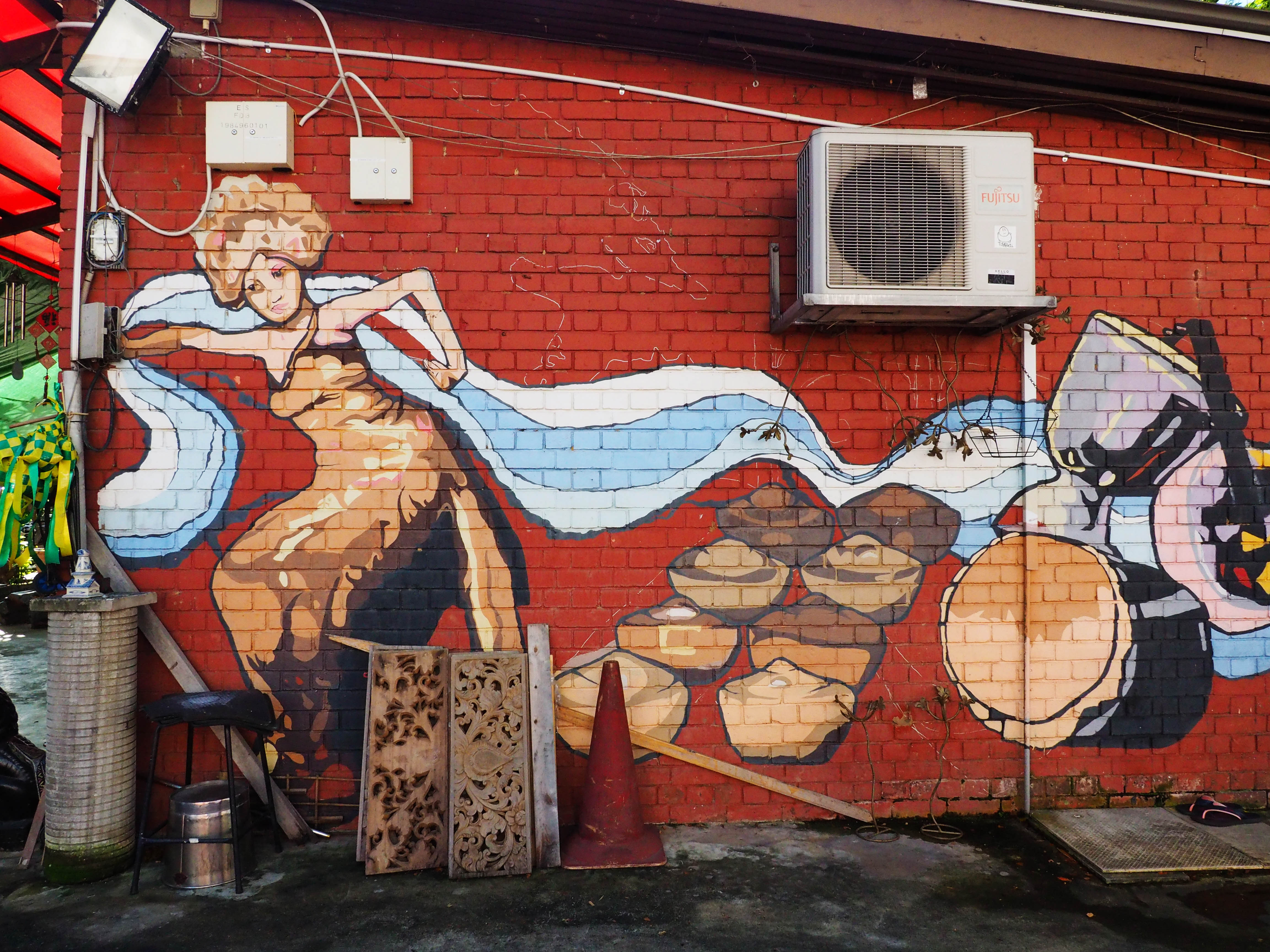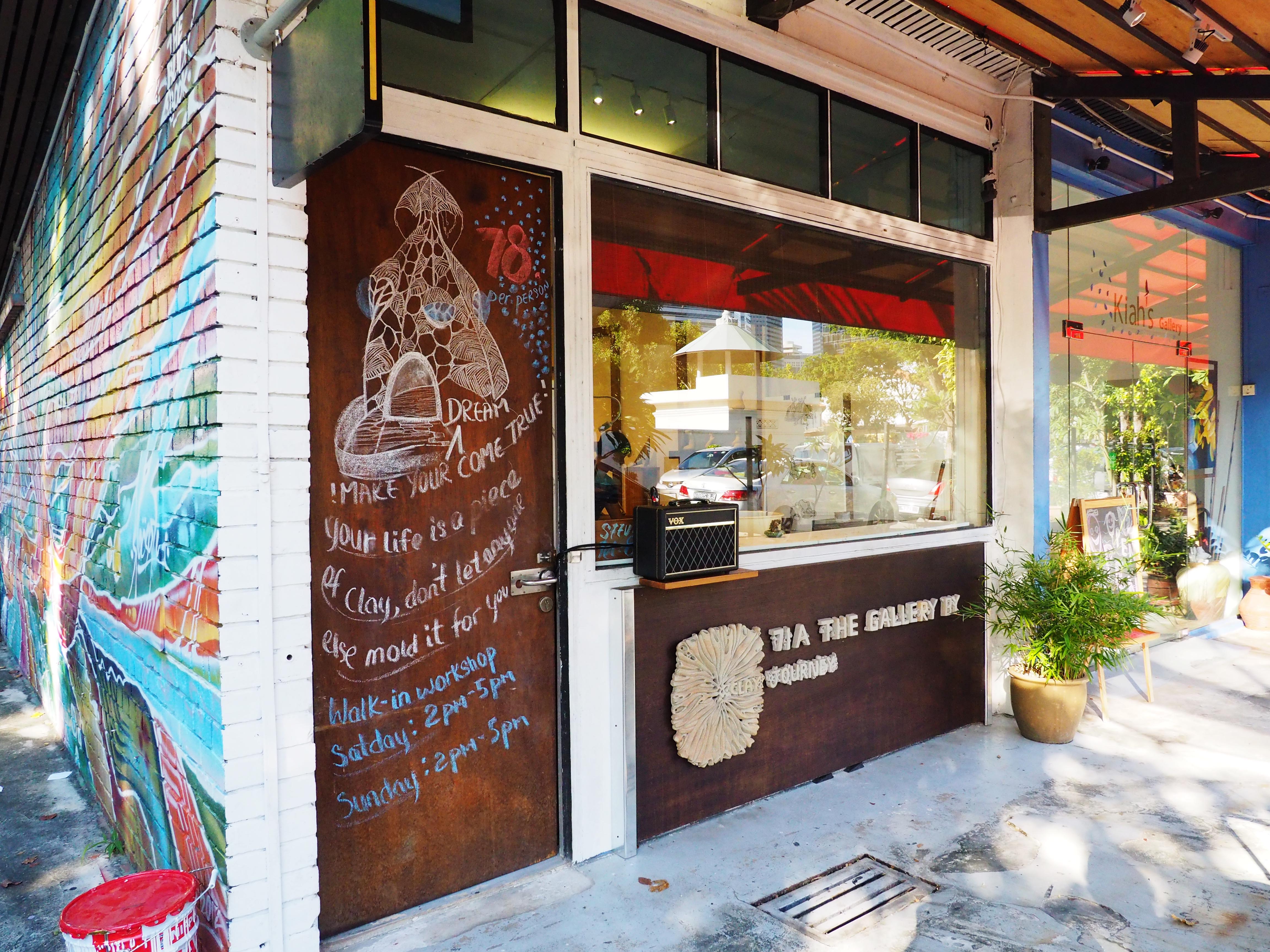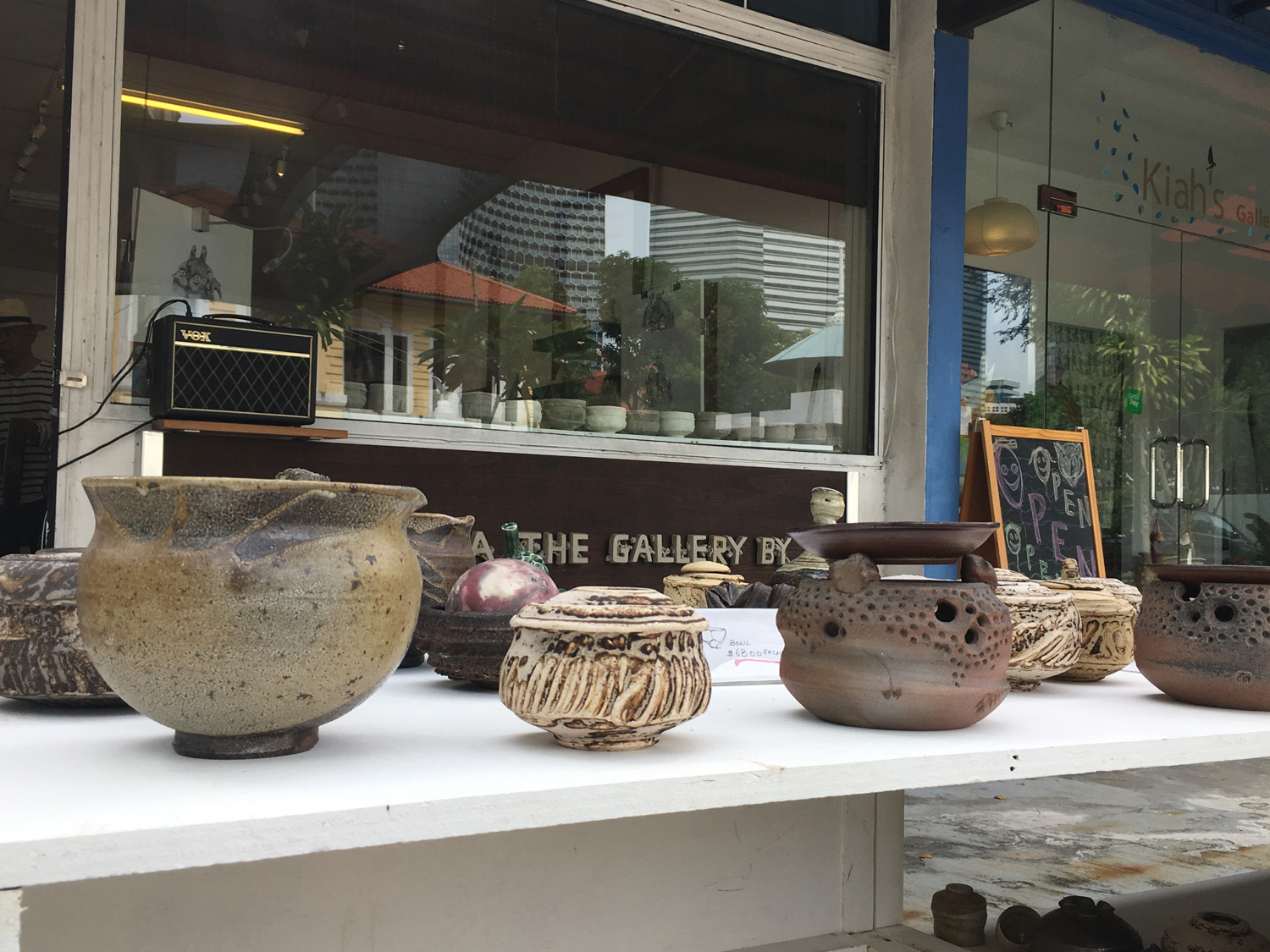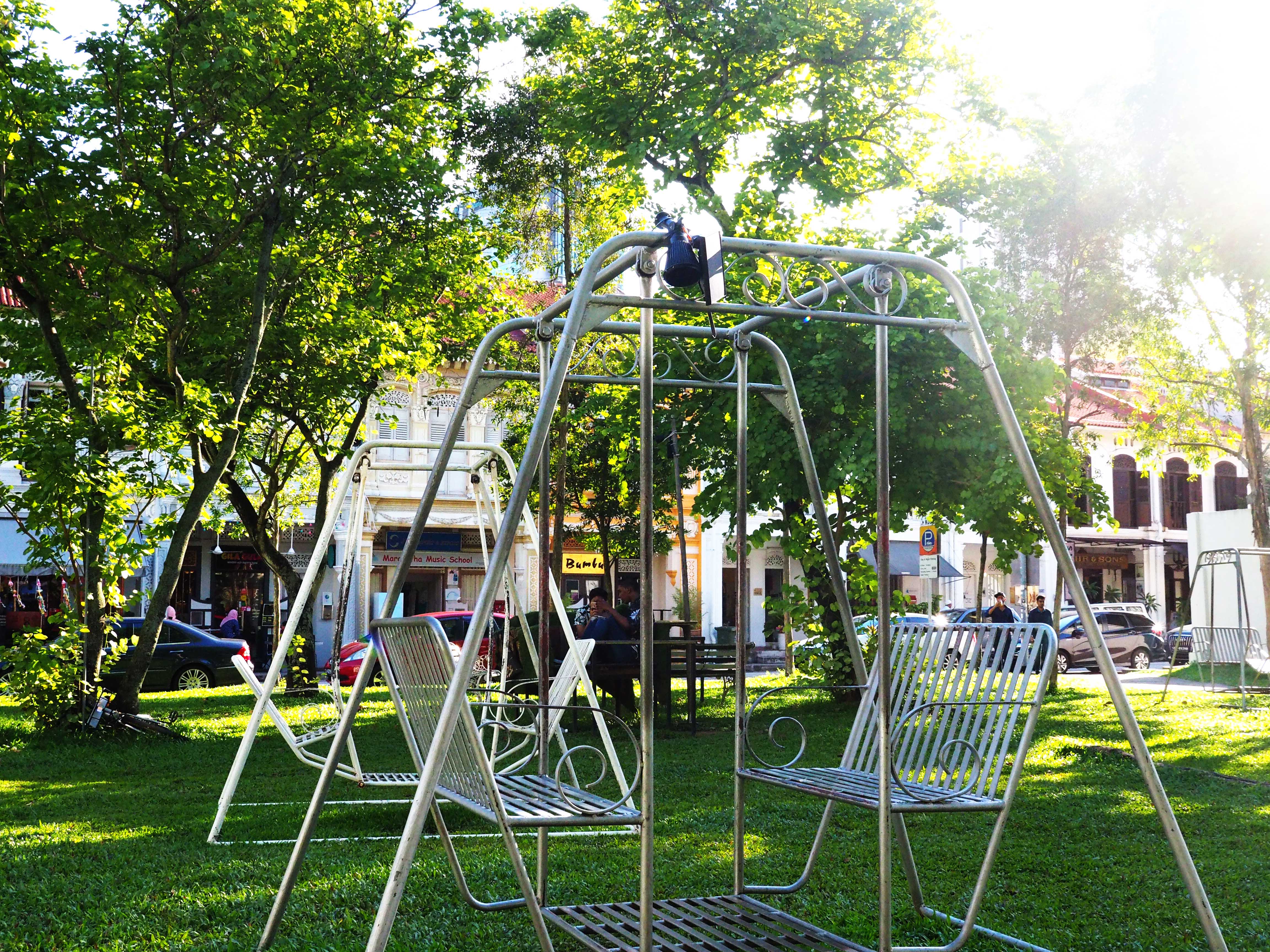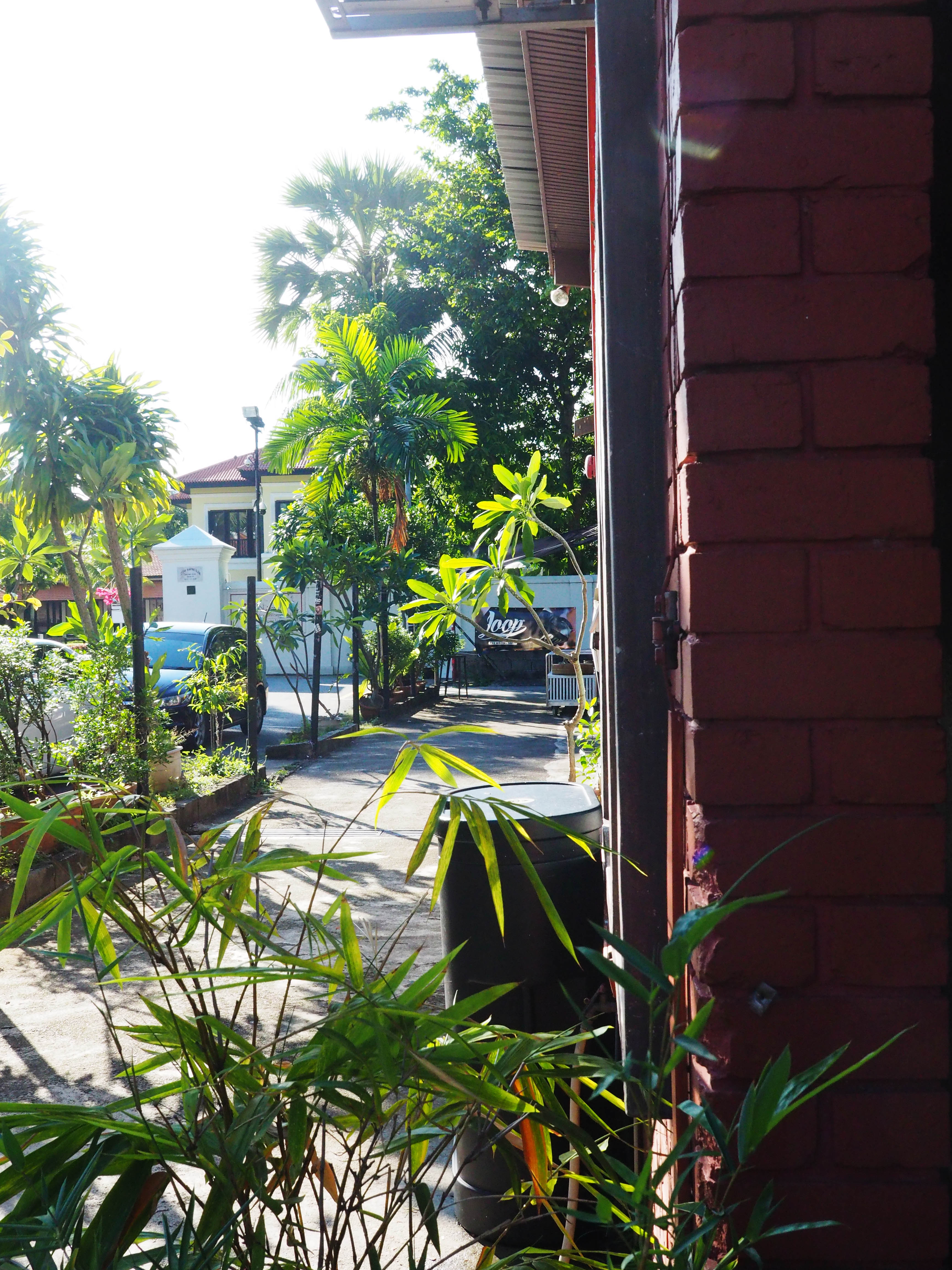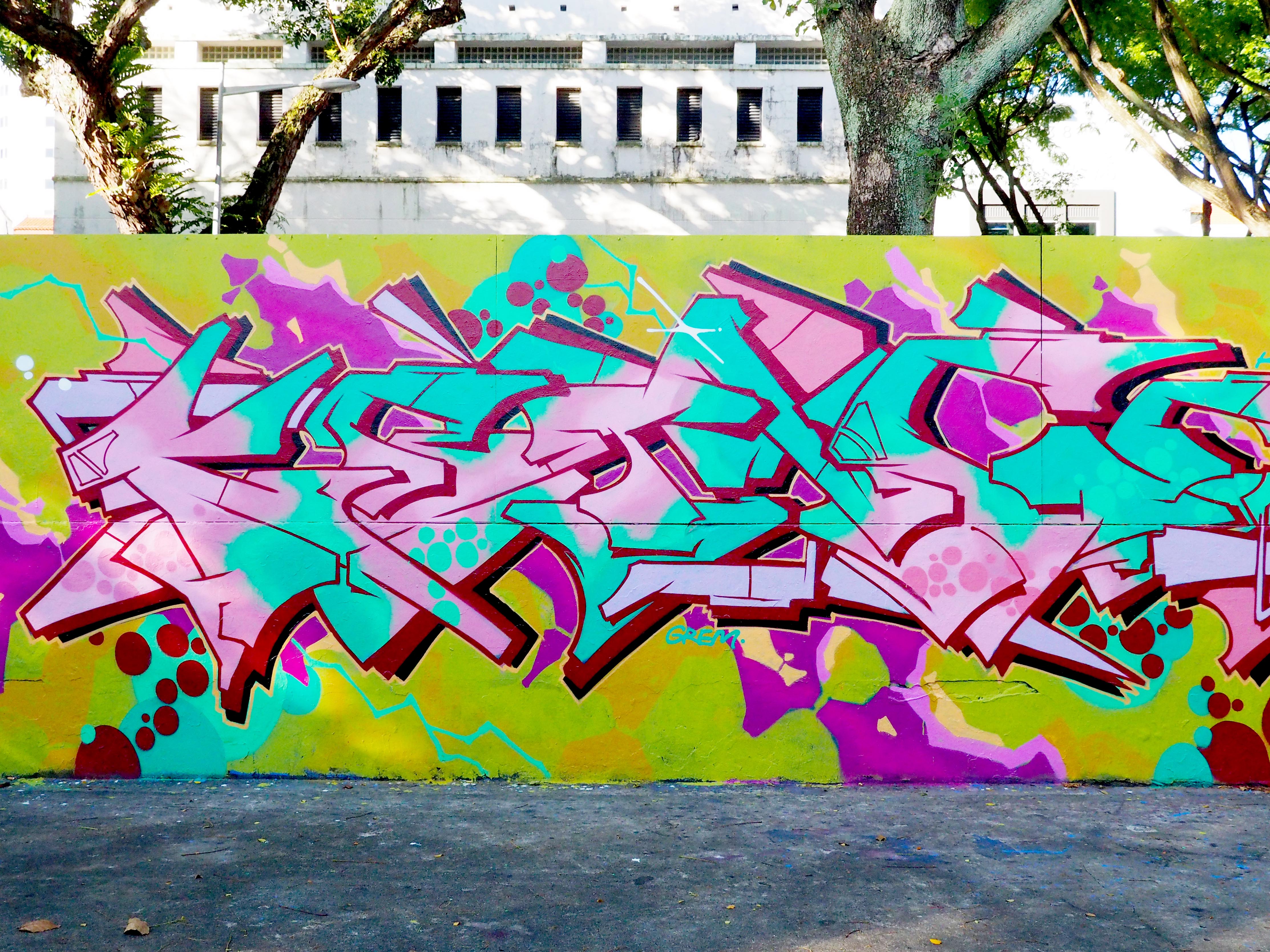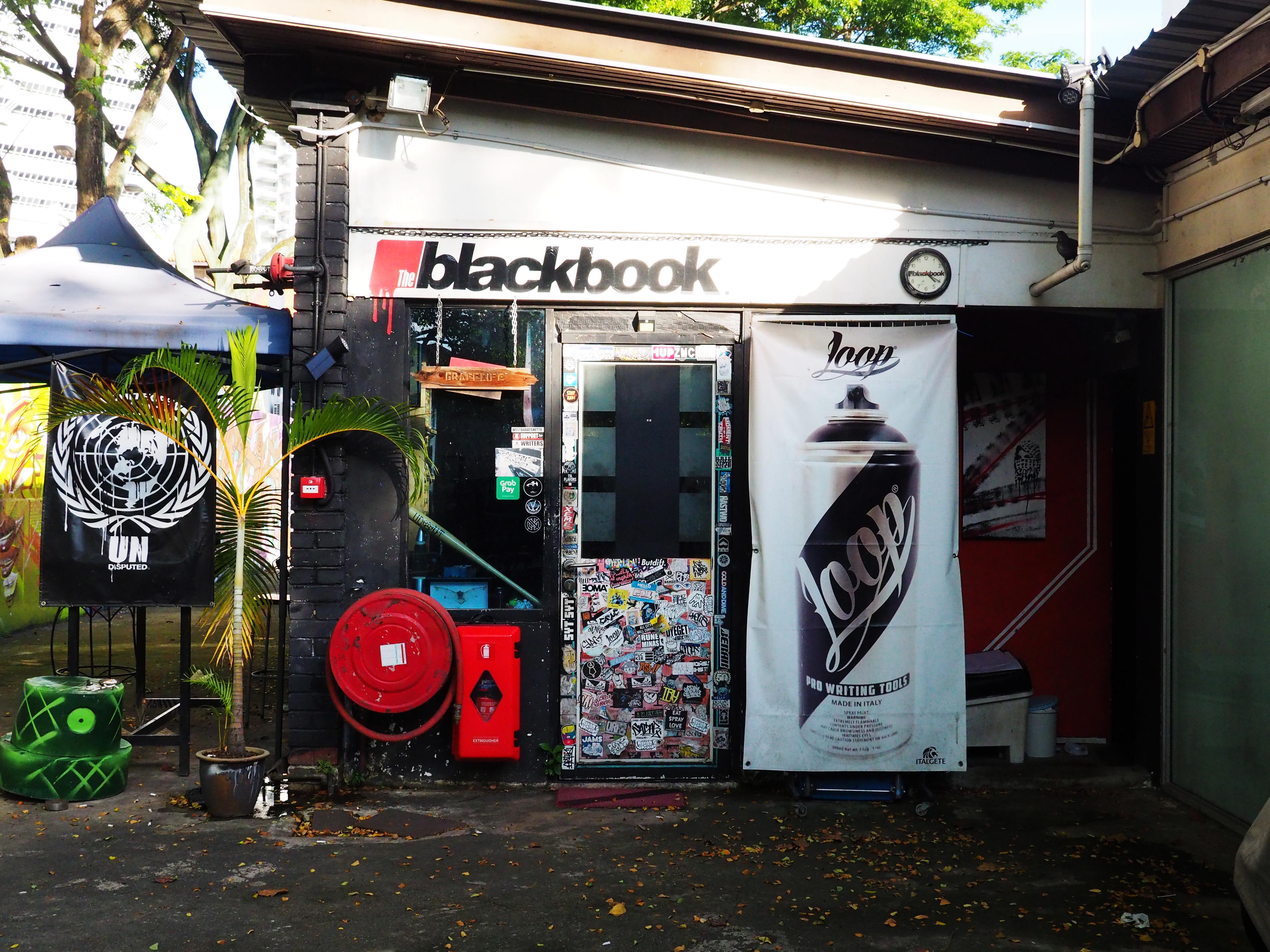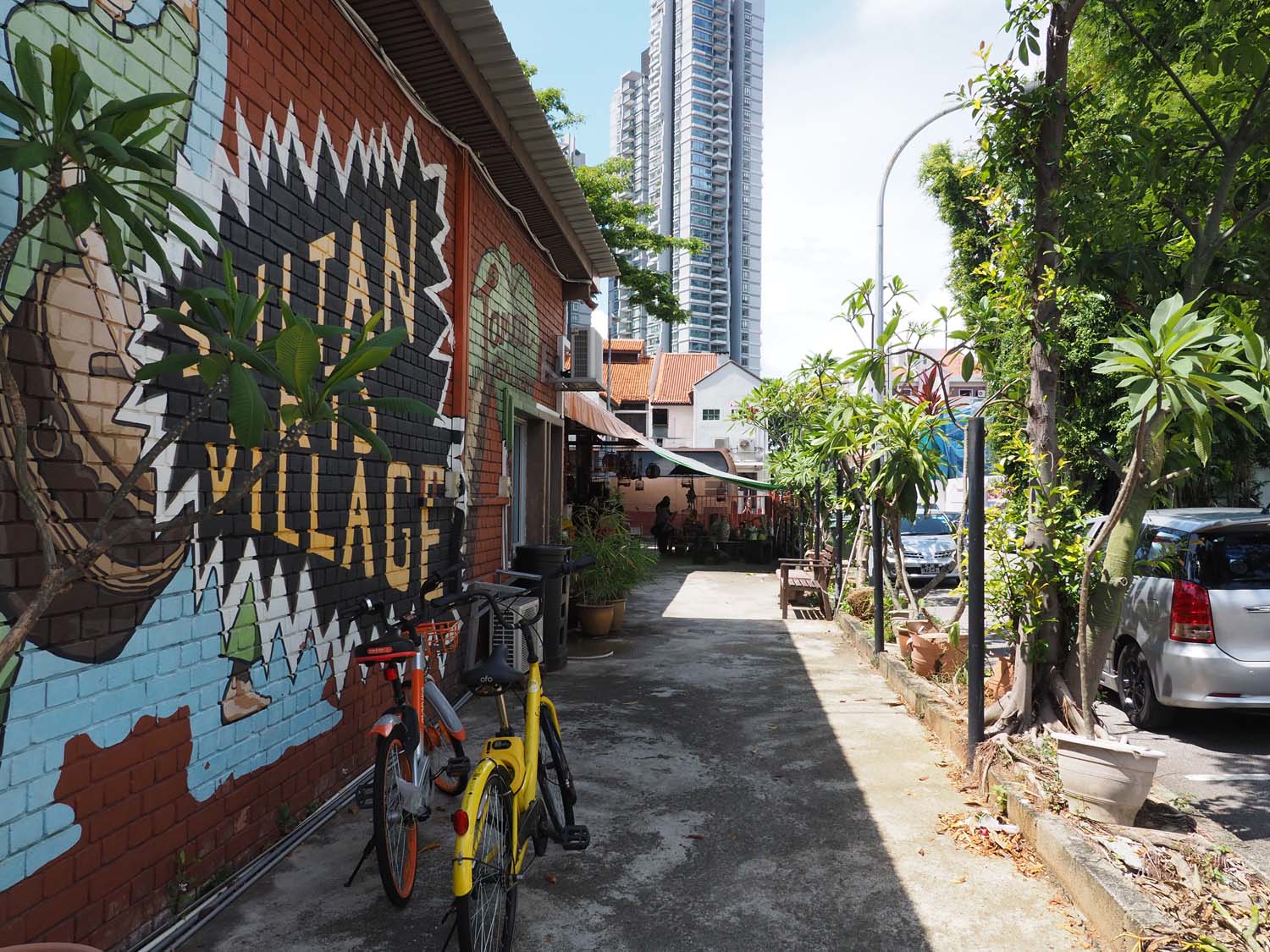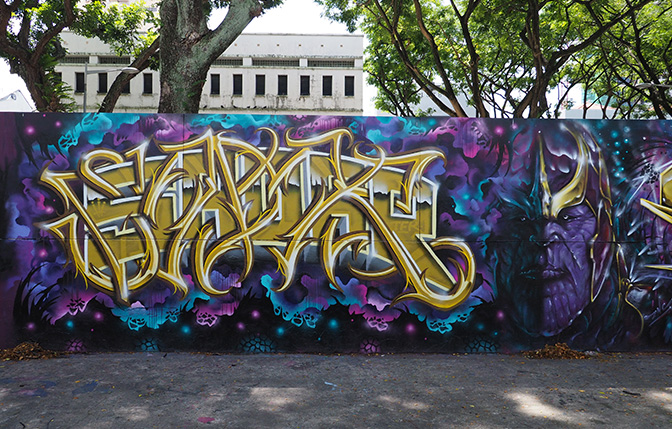 Sultan Arts Village
It is quiet today, a lazy Thursday afternoon, but I soon realise that beneath the calm exterior of Sultan Art Village lies a buzzing arts scene full of life and artistic vision. As I walk along the streets, my eyes continually stray towards splashes of colour against otherwise monotone walls. The murals are fascinating works of art, and, even as my eyes are continually distracted by bursts of colours, I can hear the gentle tinkling of windchimes draped in front of a quaint shop, with the distant birdsong lingering around the edges of my consciousness. Walk further along, and I stumble upon some clay art pieces sitting proudly outside a gallery. Distant music floats languidly through a crack in the door, and somehow, in its own way, the musical notes complement the presence of the art pieces outside. In fact, as I soon came to realise, it complements the presence of Sultan Village as a whole. Sultan Art Village sits next to the last Istana, currently known as the Malay Heritage Centre. This is an oasis of peace. As the sunlight seeps through the palm trees, I catch a glimpse of an exquisite vision of a star bursting forth from the leaves, and I feel blessed to be able to experience that single moment of beauty. But don't leave yet; take a soft breath before wandering along the little side streets and back alleys. Vintage items are strewn haphazardly here and there. Beside a dusty red punching bag, little gnomes line window sills, and below that sits an old record player that still holds the promise of music. Rusty bicycles line the street, and further away sits a strange metal contraption that I can't quite decipher, but that's okay. It is an item of mystery to be unravelled, much like the rest of this place. These scenes tell the story of Sultan Art Village; a story that suggests further secrets and greater mysteries. I am drawn into the easy rhythm of this place. Breathing once, twice, I close my eyes and simply exist in the present. In that moment, Sultan Art Village sings of freedom.
Written by : Stephanie Heng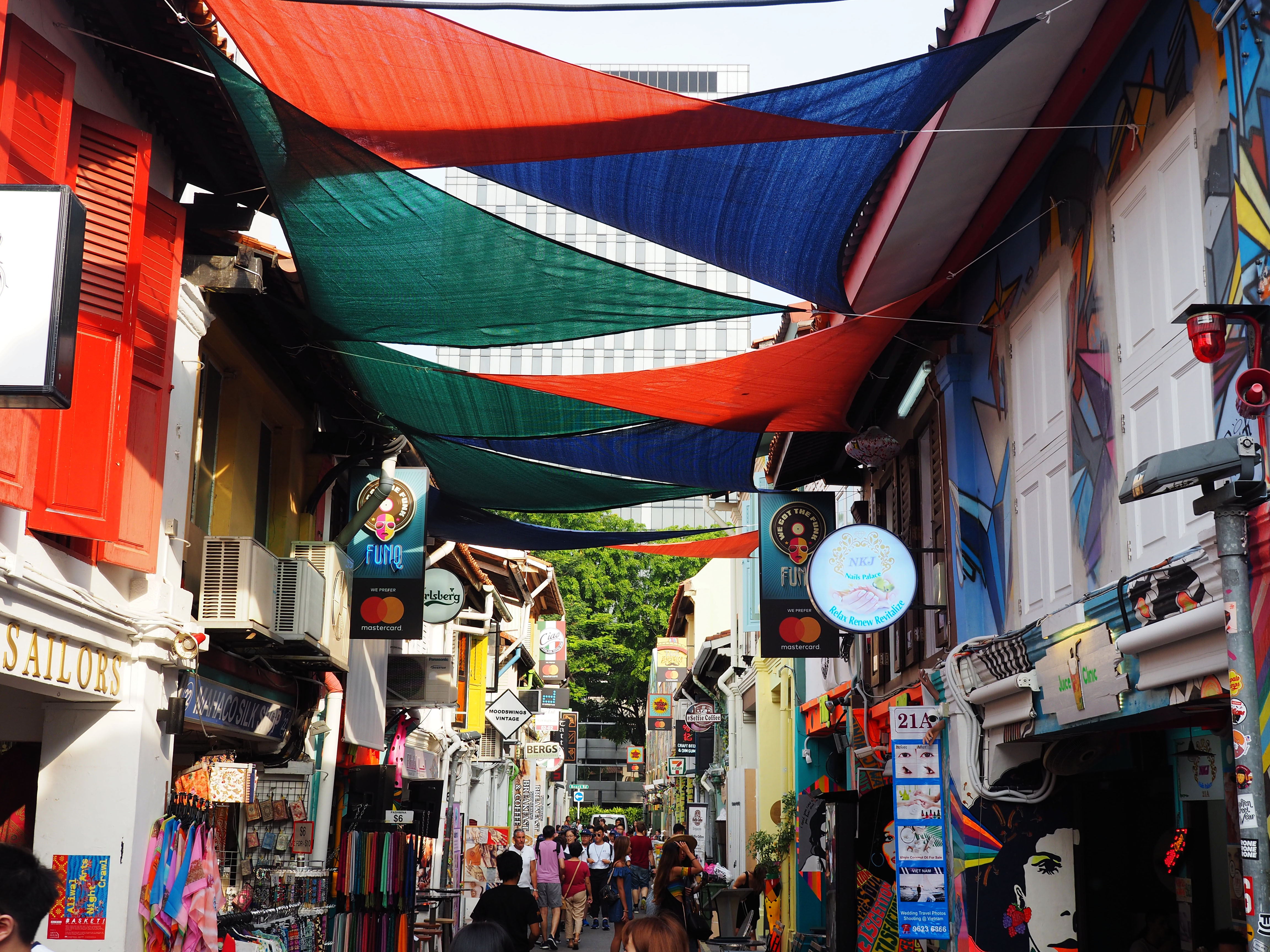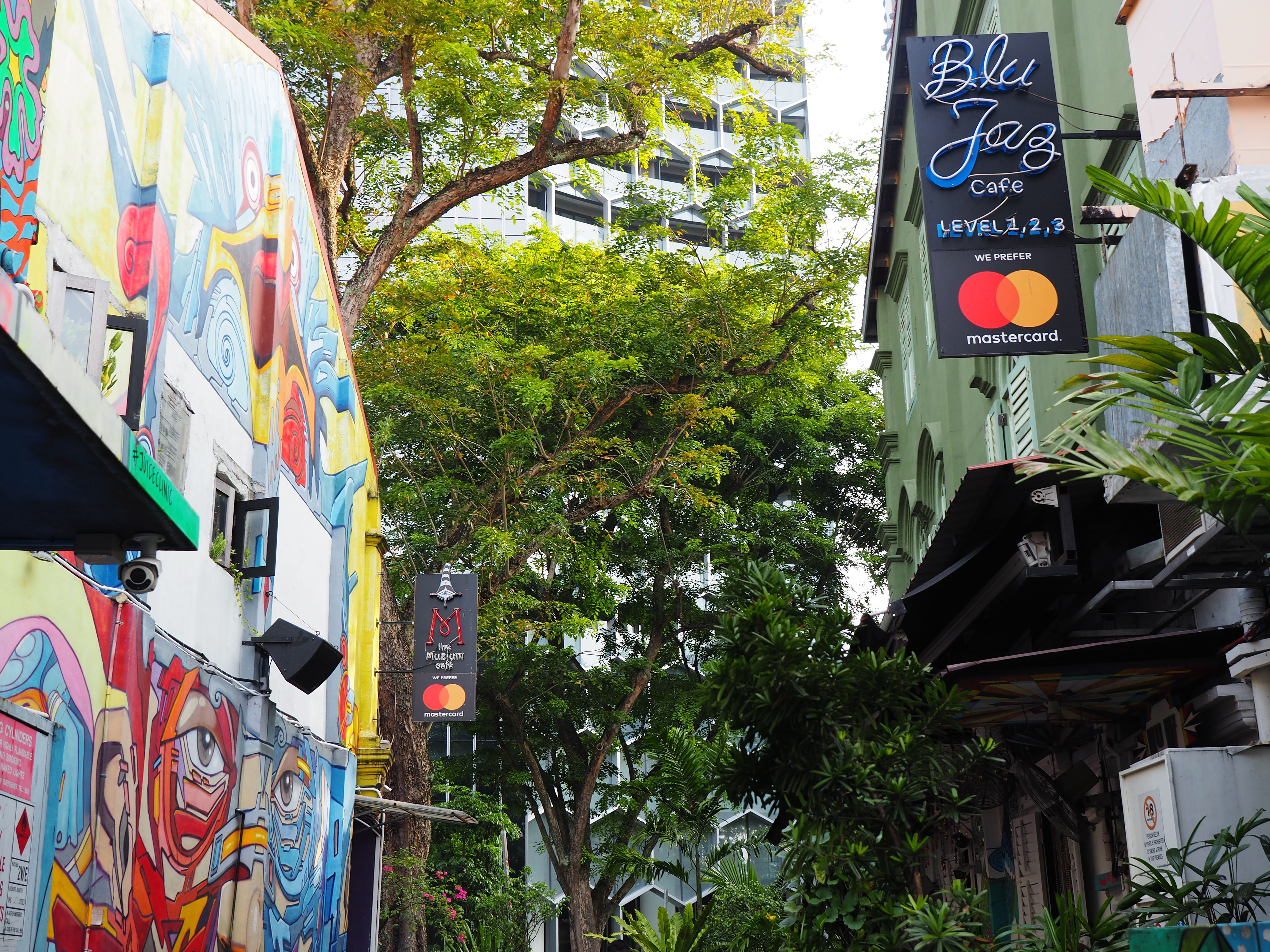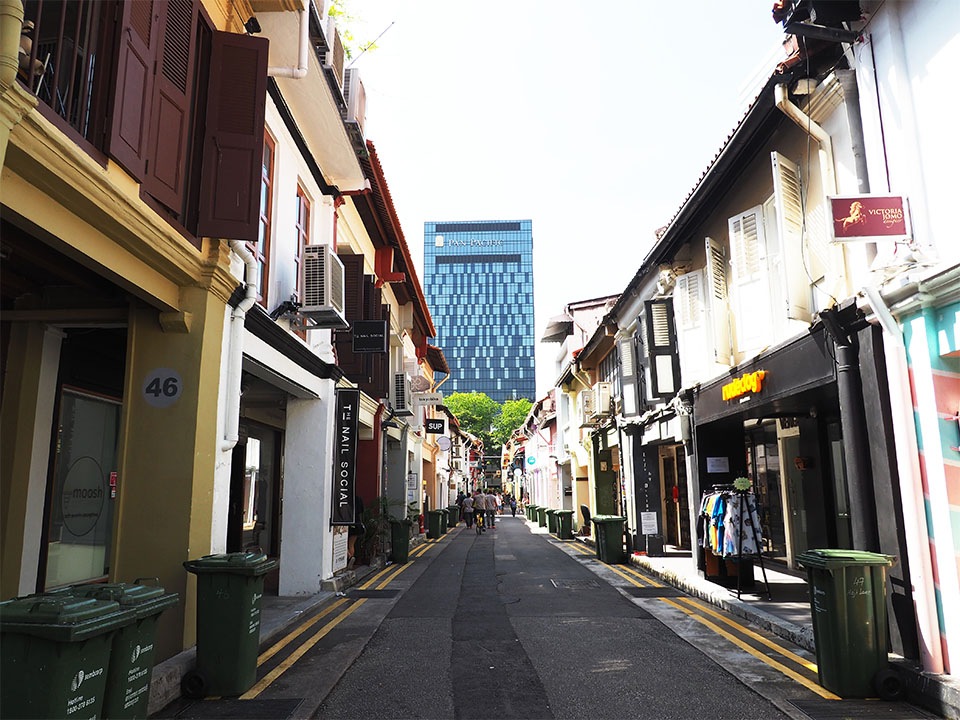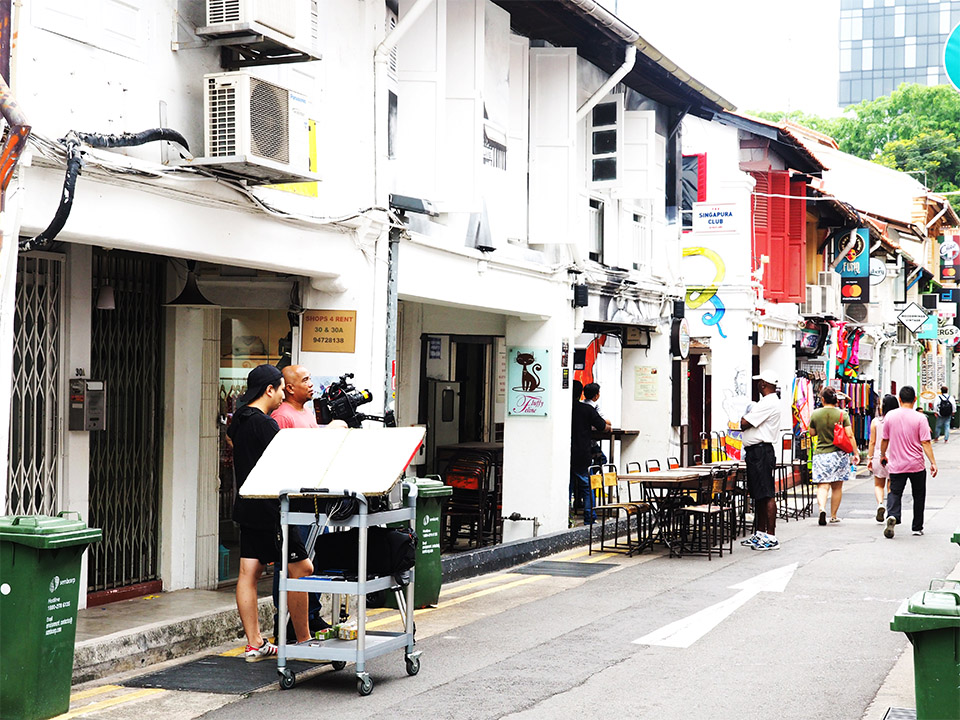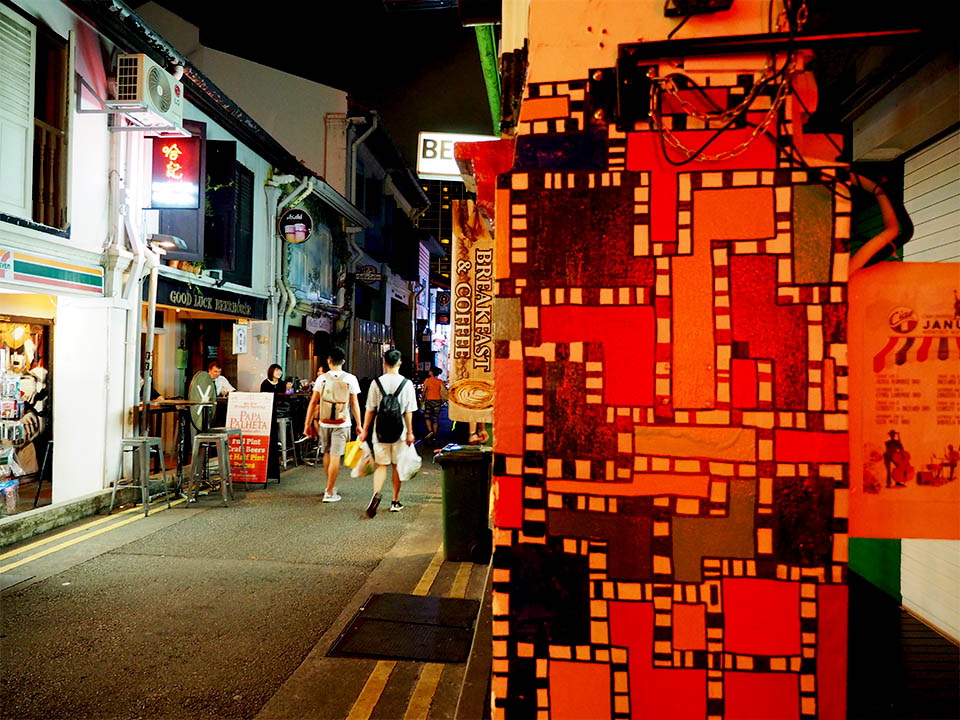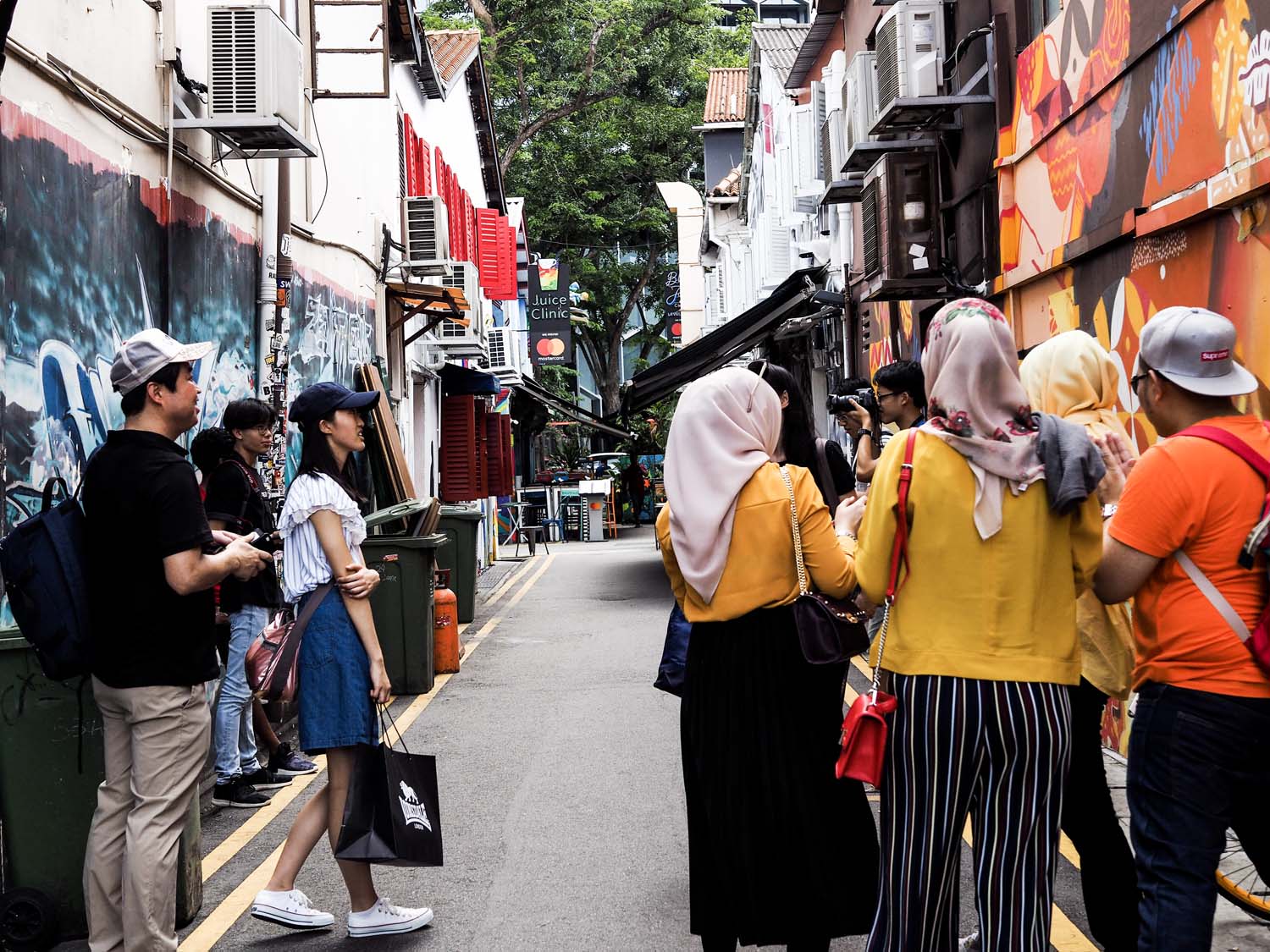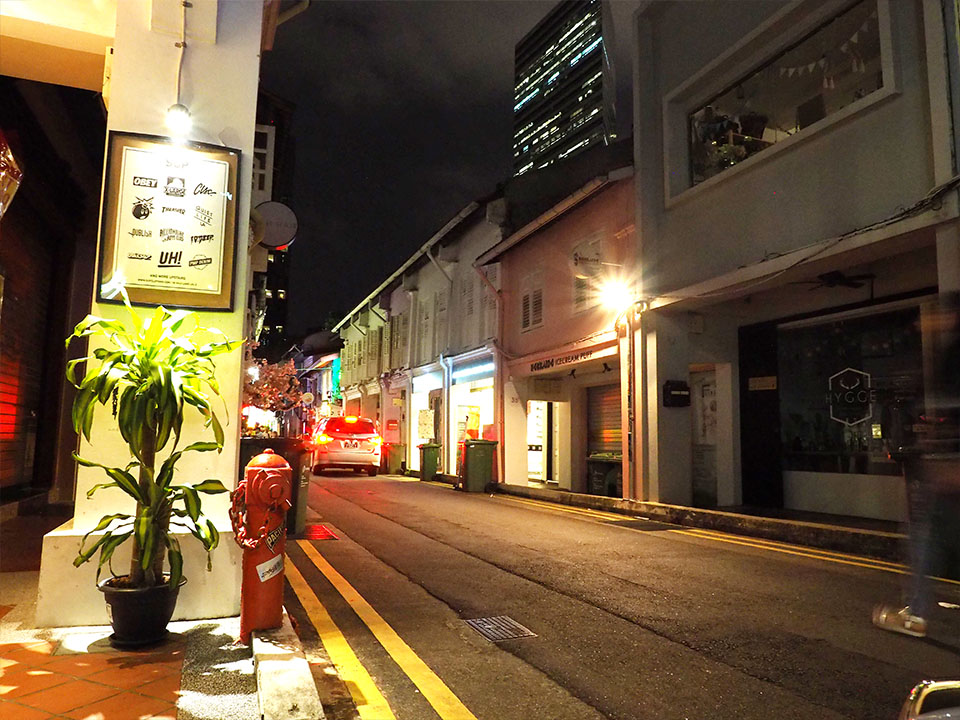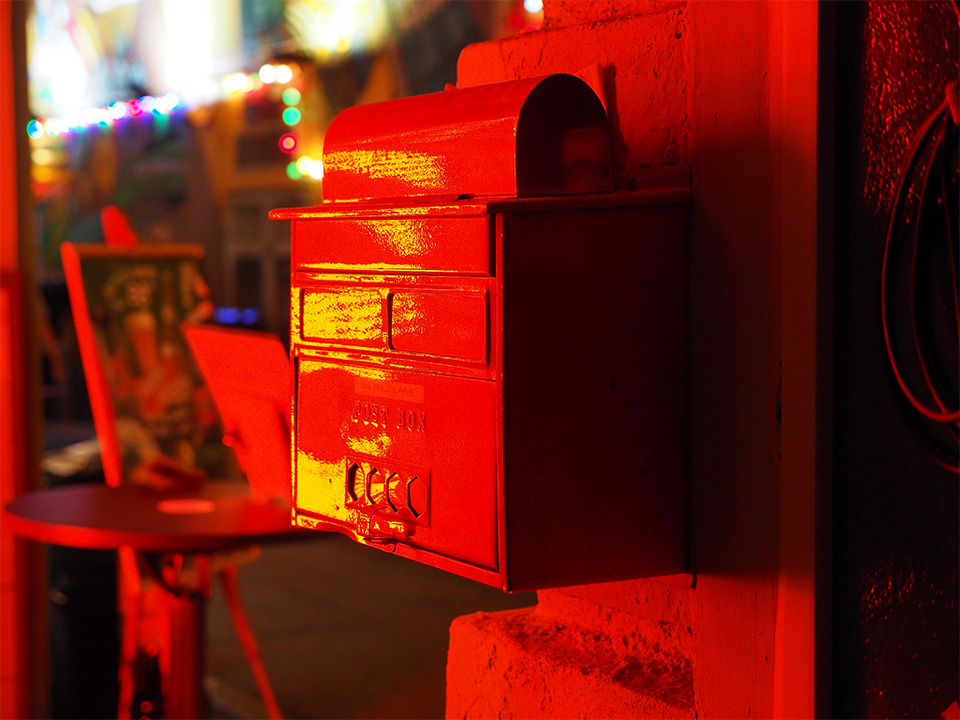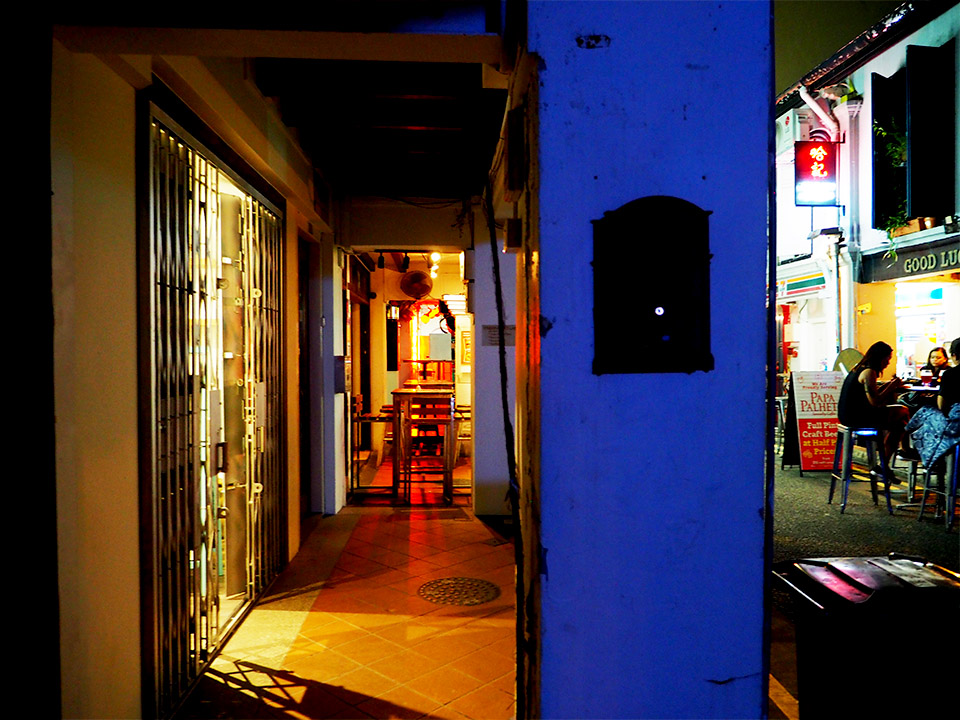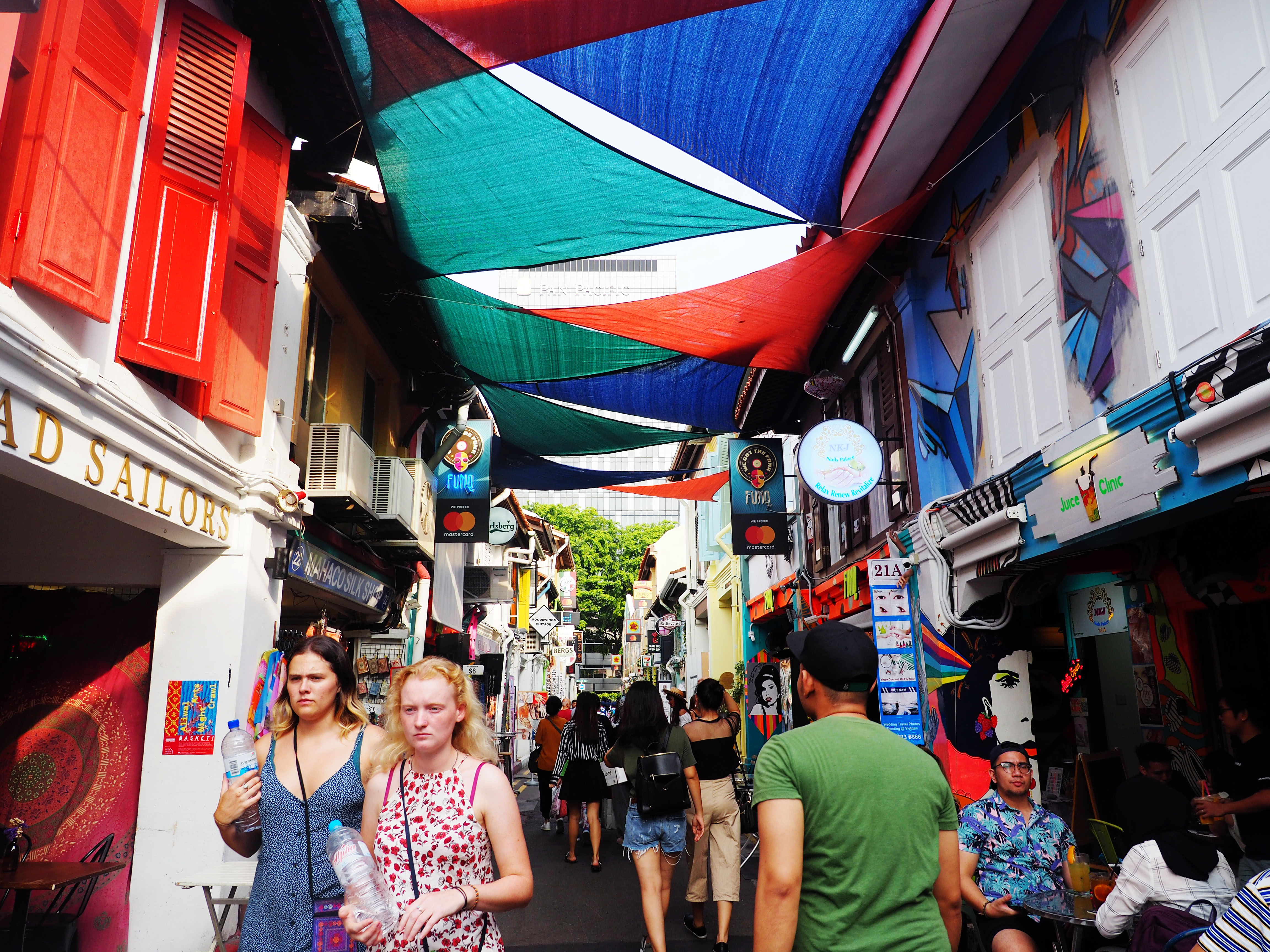 HAJI LANE
My friends and I used to head over to Haji Lane after exams for much needed therapy sessions. An eclectic mix of the whimsical and passionate, Haji Lane has always possessed a certain charm.
As I stroll through Haji Lane, I have constantly been overcome by a sense of calmness, tranquillity, and strangely, acceptance. A sense of freedom is the lifeblood of this place.
Vibrant colours co-exist alongside muted pastel shop fronts; pulsating dance beats blends in with the breezy indie music. Passers-by drift along the street, stopping whenever they fancy or to pose for insta-worthy shots against the colourful backdrop.
In the 60s and 70s, the area provided lodging for poor Malay families, and gave shelter to pilgrims on their annual pilgrimage 'haj' to Mecca. This history of giving and hospitality is perhaps still reflected in the particularly laidback and soothing charm of this area, that has birthed a vibrant and close-knit community. One Kampong Gelam businesses gather for iftar, to break their daily Ramadan fast together. Shopkeepers greet each other with an easy familiarity, while newcomers are welcomed heartily into the family.
I was talking to the team of Sultan Gate, and what really struck me was how these individuals truly believe in the power of arts, music, food, and culture to transform lives. In fact, they view these passions as a way of being, and essential to life itself. To be able to find a passion and devote yourself fully to it, is something that I personally have yet to discover. Perhaps that is why I find myself continually wandering towards Haji Lane throughout the years. For me, Haji Lane is home to the bold and the beautiful, the unique and exceptional; it is the sweet abode of those individuals who truly dare to live. And one day, I hope I will be one of them.
Written by : Stephanie Heng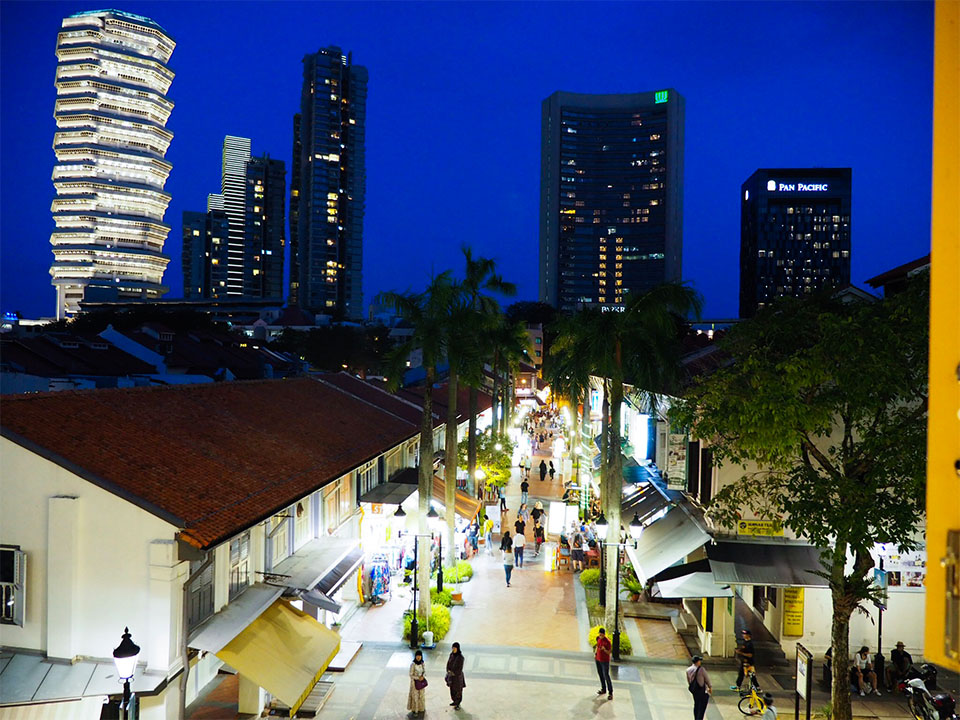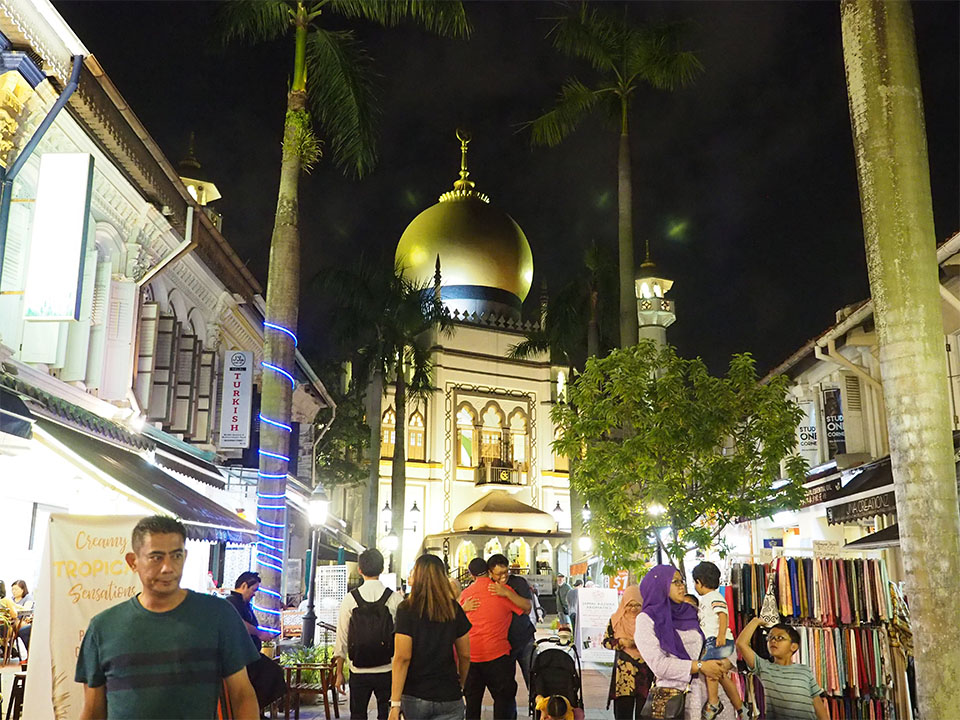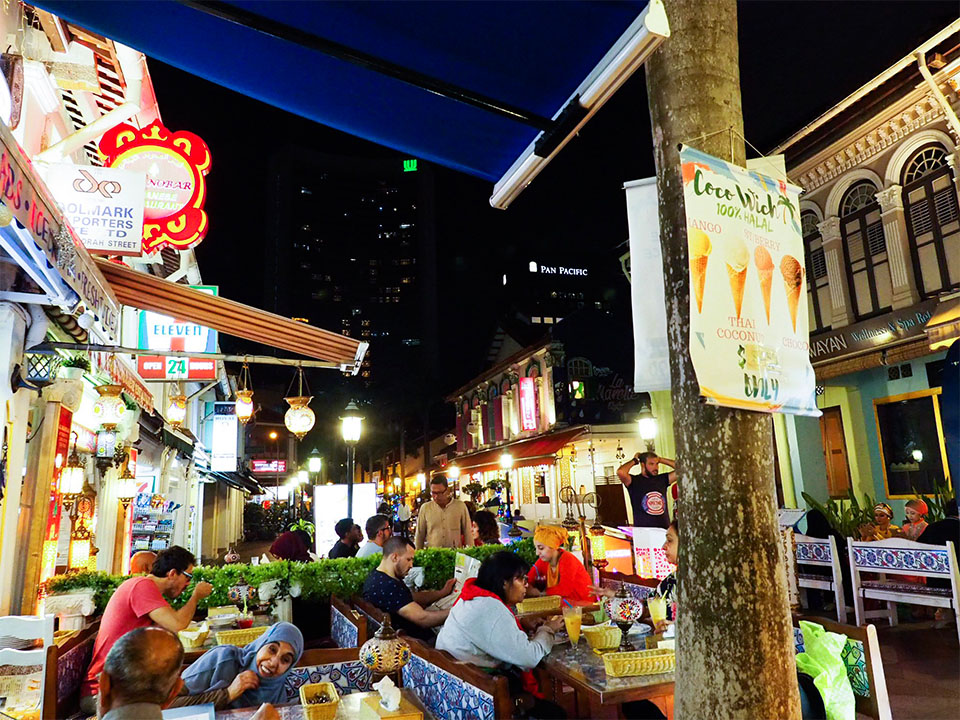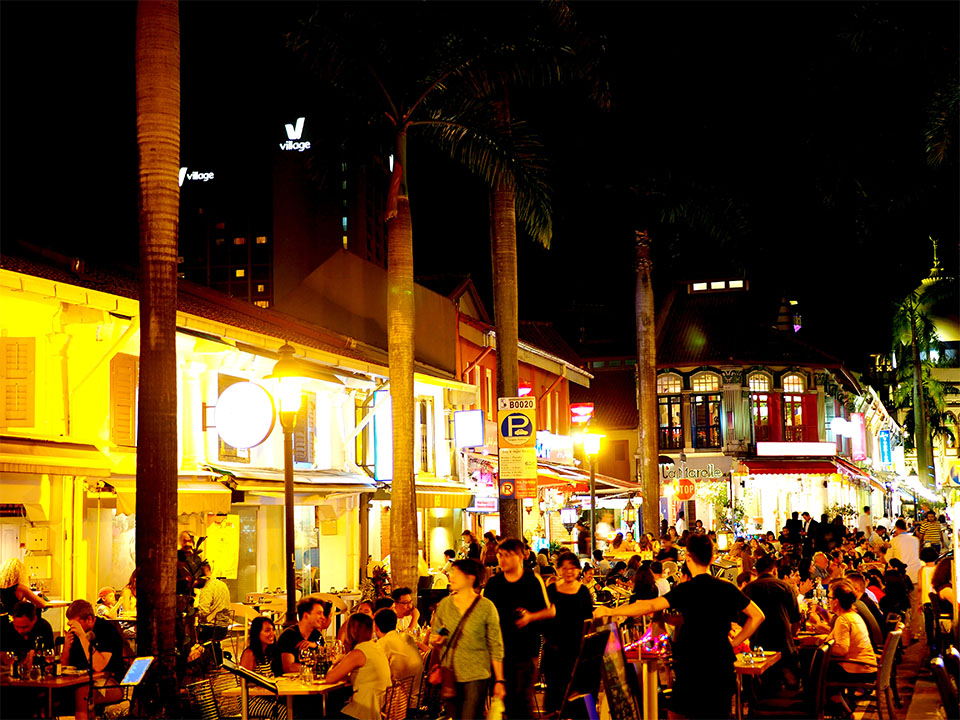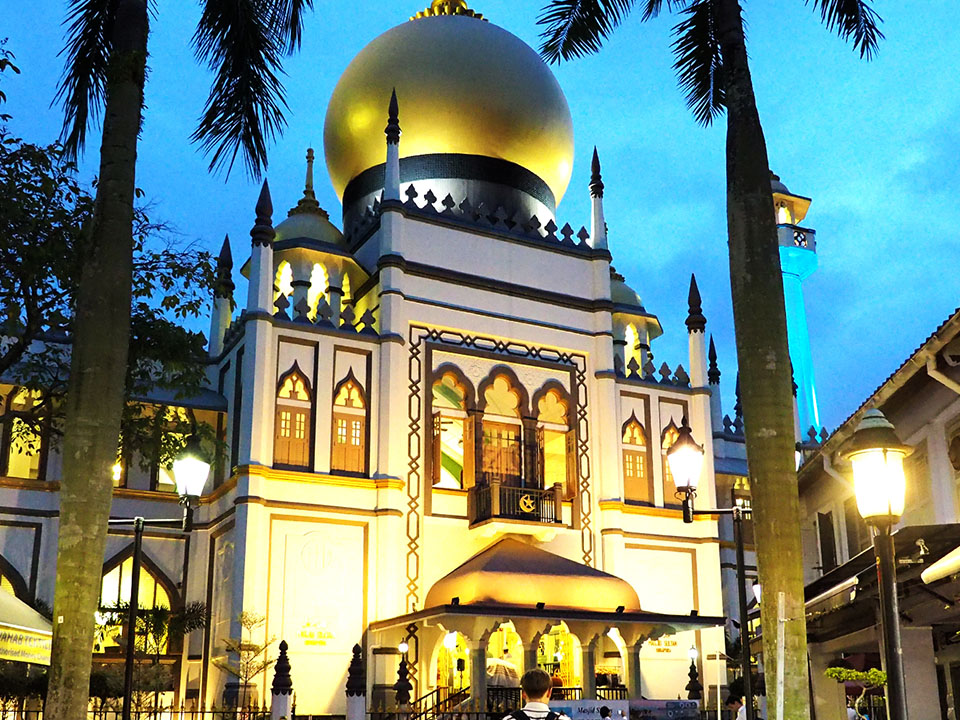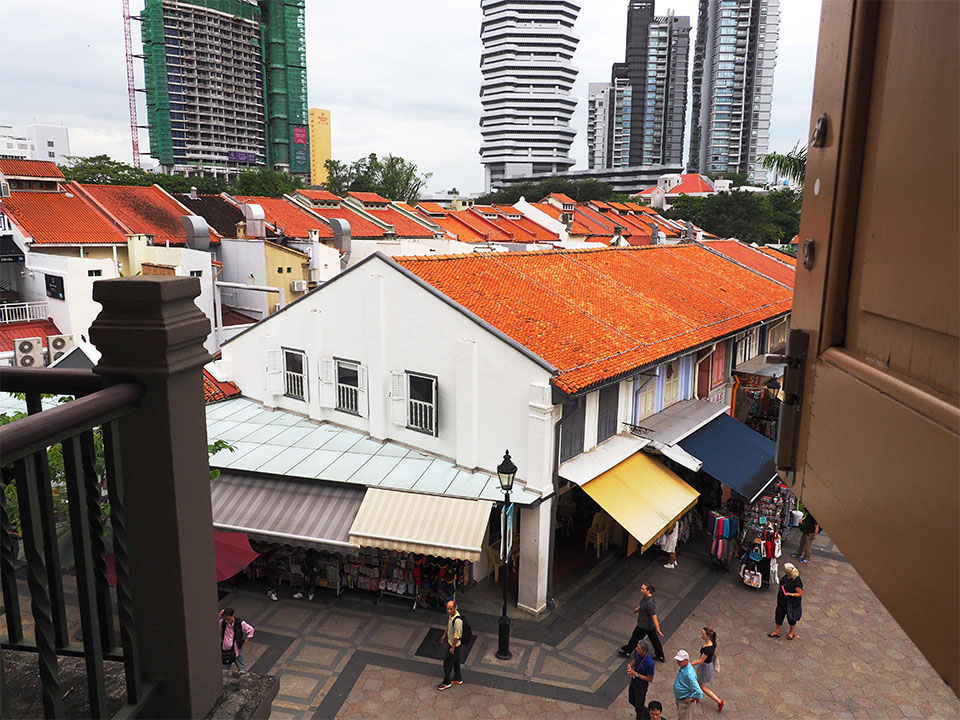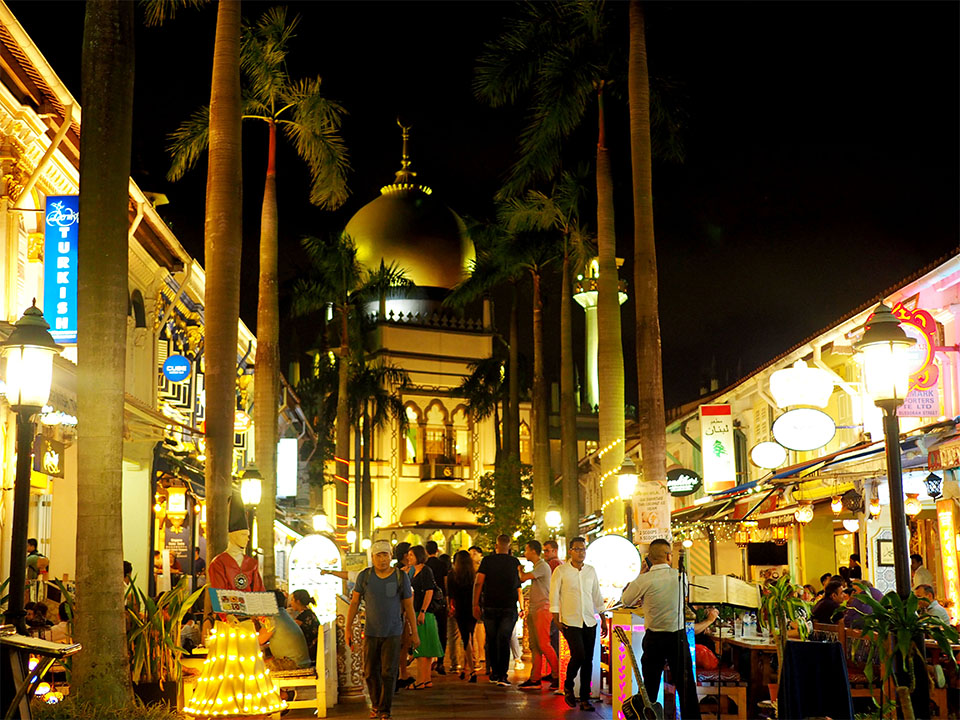 BUSSORAH STREET
Originally called "Sultan Road", Bussorah Street is one of the most famous streets in Kampong Gelam - SultanGate area, drawing many tourists who flock to see the noteworthy Sultan Mosque. In the past, Bussorah Street was known as Kampong Haji (Pilgrim Village), as it was where many pilgrims undertaking the haji to mecca would gather. Along and around this street, there would be many sheikh haji, pious men known for their knowledge of the haj, who would help with their preparations.
Today, Bussorah Street is lined with Middle Eastern restaurants, tourist shops, and other interesting little shops (such as Lickety, Wardah Books, Konditori Bakery). By day, it is filled with tourists keen to learn more about Malay culture. However, by night, this becomes an entirely different area.
In the evening, the droning peaceful prayer calls resound through the area as muslims make their way to Sultan Mosque to pray. During the period of Ramadan, just past 7pm, a temporary lull settles over the community. Time halts as everyone settles down to eat and drink in the company of friends and family. A flurry of activity surrounds the food bazaar, with people queueing up to the fragrant aroma of delicious foods.
And as I stroll through Bussorah Street taking in all these sights, eating my lavender-honey ice cream beneath the moonlight, I am overcome by an immeasurable sense of peace.
Written by : Stephanie Heng